By: Malcolm Scott

Hello. Today we look at how the outlook for China's economy is brightening after Beijing's surprising policy U-turns, the potential fallout in France from the government's new pension overhaul and which segment of the US labor market leads the "quiet quitting" movement.
Going for Growth
China's run of policy U-turns is spurring optimism that an economic rebound will soon follow.
The abrupt scrapping of strict Covid restrictions in early December has been swiftly followed up by other market-friendly changes, as Bloomberg News reports here. China is ending a two-year ban on Australian coal imports, easing up on tech giants like Alibaba and dialing back the stringent "three red lines" that exacerbated a property meltdown.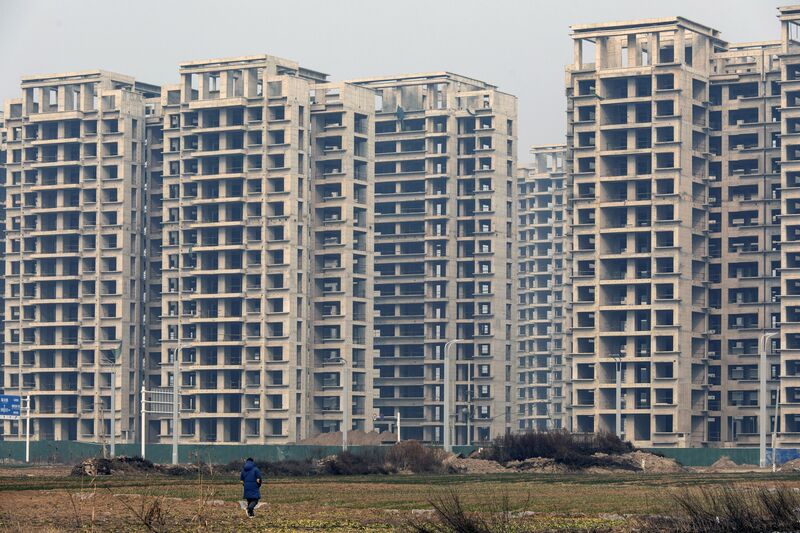 Hao Hong, chief economist at Grow Investment Group, called China's recent changes "breathtaking," noting there were "policy pivots in just about every single sector."
"The environment is more friendly but clearly there are lingering concerns," he said. "Implementation, consistency and follow up are key."
For now, market players are enjoying the ride up. Tech giants Alibaba and Tencent have gained some $100 billion of market value in 2023, after a year that saw both shed more than a quarter of their capitalization, while the MSCI China Index is up roughly 50% since reaching an 11-year low in October.
China's economy is now forecast to expand by 4.8% this year, compared with little growth in the US and a potential contraction in the euro zone, according to data compiled by Bloomberg. Some are even more optimistic.
Morgan Stanley just raised its 2023 GDP growth target by another 0.3 percentage point to 5.7%, betting the near-term pain of a fast reopening will be compensated by an earlier and stronger recovery.
"We believe the market is under-appreciating the far-reaching ramifications of reopening and the possibility that a robust cyclical recovery can occur despite lingering structural headwinds," economists including Robin Xing wrote in a note Monday. "Economic, regulatory and Covid policies are aligned for the first time in four years, likely resulting in stronger spillover from existing and upcoming easing."
So what's led to the changes? Well, in China's opaque political system, no one can really be sure. President Xi Jinping secured a third term in October, so perhaps he's calling for the turnaround.
Or maybe it stems from a broader recognition that the previous policies were doing too much harm to the economy. Rare anti-lockdown protests may have also contributed to the shift away from Covid Zero settings.
Whatever the impetus, investors are hoping the growth-friendly stance will endure.
"We will see fewer policies in 2023 that lead to market shocks and loss of market confidence, given some lessons that Beijing (or Xi in particular) learned about messing with key sectors," said Adam Ni, publisher of the China Neican newsletter on Chinese politics. "But will I bet my house on it? No. We just don't know."
The Economic Scene
French Stop Working Earlier Than Peers
Average effective age of labor market exit in 2020
Source: Organization for Economic Cooperation and Development
Emmanuel Macron's government will present his plan to overhaul France's pension system on Tuesday, likely triggering mass strikes and protests that may further undermine an economy already at risk of falling into recession, as Bloomberg's William Horobin and Ania Nussbaum report here.
Even moderate labor unions have vowed to down tools and take to the streets if the French president goes ahead with his election pledge of raising the minimum retirement age from 62.
Yet the government insists such change is essential to boost relatively low employment rates among seniors and avoid persistent deficits in a system funded by worker contributions.
Today's Must Reads
Need-to-Know Research

Young American men and men with college degrees led the "quiet quitting" movement in the US, according to new research that sheds more light on the pandemic-induced phenomenon.
Men aged 25 to 39 worked 16 fewer hours annually — voluntarily as opposed to layoffs — between 2019 and 2022, while men with at least a bachelor's degree cut back 14 hours, the most among groups, researchers from Washington University found. Those with higher earnings and already working the most hours had the biggest reductions.

(Source: Bloomberg)