By Nadeen Ebrahim and Dalya Al Masri, CNN


Syrian victims of the devastating earthquake that hit their country and Turkey on Monday may become hostages of the politics that have divided Syria for over a decade, analysts have warned.
The 7.8 magnitude earthquake, which struck southern Turkey in the early hours of Monday, was followed by more than 100 aftershocks and a second 7.5 magnitude earthquake. More than 11,000 have been killed across Syria and Turkey, and hundreds more are feared trapped under the rubble.
While Turkey has received an outpouring of support and aid from dozens of countries, outreach to Syria has been less enthusiastic, raising concerns that victims on one side of the Turkish-Syrian border may be neglected while others are provided for.
"Syrians must not be forgotten," Aya Majzoub, Amnesty International's deputy regional director for the Middle East and North Africa, told CNN. "Often, those who suffer the worst during such disasters are those who were already vulnerable."
Observers say politics is to blame.
Turkey is a NATO member whose international stature has only grown in recent years. Syria, on the other hand, is ruled by a myriad of disparate groups. Its regime, internationally sidelined and heavily sanctioned due to its brutal suppression of an uprising there that started in 2011, counts Iran and Russia as its closest allies – both global pariahs.
The Syrian regime is shunned by most Western countries. But leader Bashar al-Assad has begun forging ties with former enemies as regional states welcome him back into the fold. Last year, the United Arab Emirates welcomed Assad in Abu Dhabi, and last month Turkish President Recep Tayyip Erdogan said that the pair may soon meet for peace talks.
Some of the areas of Syria most impacted by the earthquake are controlled by the regime, others by Turkish-backed and US-backed opposition forces, Kurdish rebels and Sunni Islamist fighters. Idlib, one of Syria's last opposition strongholds, is controlled by Hayat Tahrir al-Sham (HTS) organization, an armed Sunni Islamist group.
"It's still an active conflict zone, the Syrian crisis is far from over," said Charles Lister, senior fellow and director of the Syria and Countering Terrorism & Extremism program at the Middle East Institute in Washington, DC. "The UN aid mission is a complicated set up."
Seventy countries and 14 international organizations have offered Turkey relief following the quake, Erdogan said on Tuesday, including the United States, the United Kingdom, the UAE, Israel and Russia.
Workers unload aid sent by Iran at the airport in Syria's northern city of Aleppo early on February 8, 2023.
Aid must go through Damascus
The international aid situation in Syria is less clear. So far, the UAE, Iraq, Iran, Libya, Egypt, Algeria and India have already sent relief directly to regime-controlled airports. Others such as Taliban-ruled Afghanistan, Saudi Arabia, Qatar, Oman, China, Canada and the Vatican have pledged aid; however it is unclear if that relief will be sent directly to the regime.
The regime insists that all aid to the country, including aid that is meant for areas outside its control, be directed to the capital Damascus.
"We are ready to work with all who want to provide Syria, from inside Syria, so access from inside Syria is there," Syria's representative to the UN, Bassam al-Sabbagh, told a news conference in New York on Monday. "So, anyone who'd like to help Syria they can coordinate with the government and we will be ready to do so."
That hasn't been received well by activists and observers who fear that the regime could hamper timely aid to thousands of quake victims in rebel-held areas, most of whom are women and children, according to the UN.
"The Assad regime has systematically siphoned off aid and/or blocked it from reaching non-regime areas (in the past)," tweeted Mai El-Sadany, a Washington-based human rights lawyer and managing editor at the Tahrir Institute for Middle East Policy. "The international community must urgently find ways to ensure that emergency assistance and support reaches the people of northwest Syria."
Syria's ministry of foreign affairs did not respond to CNN's request for comment.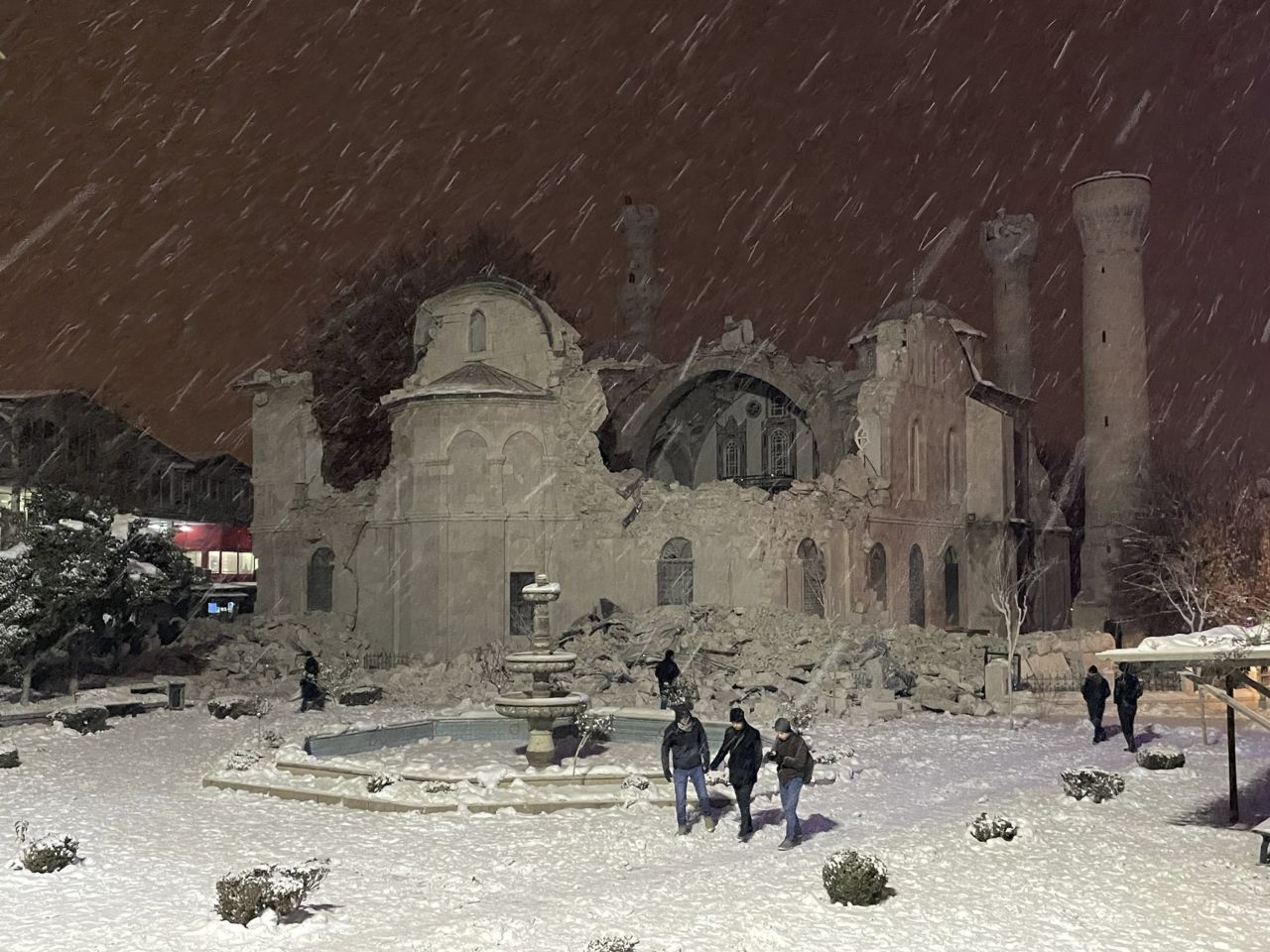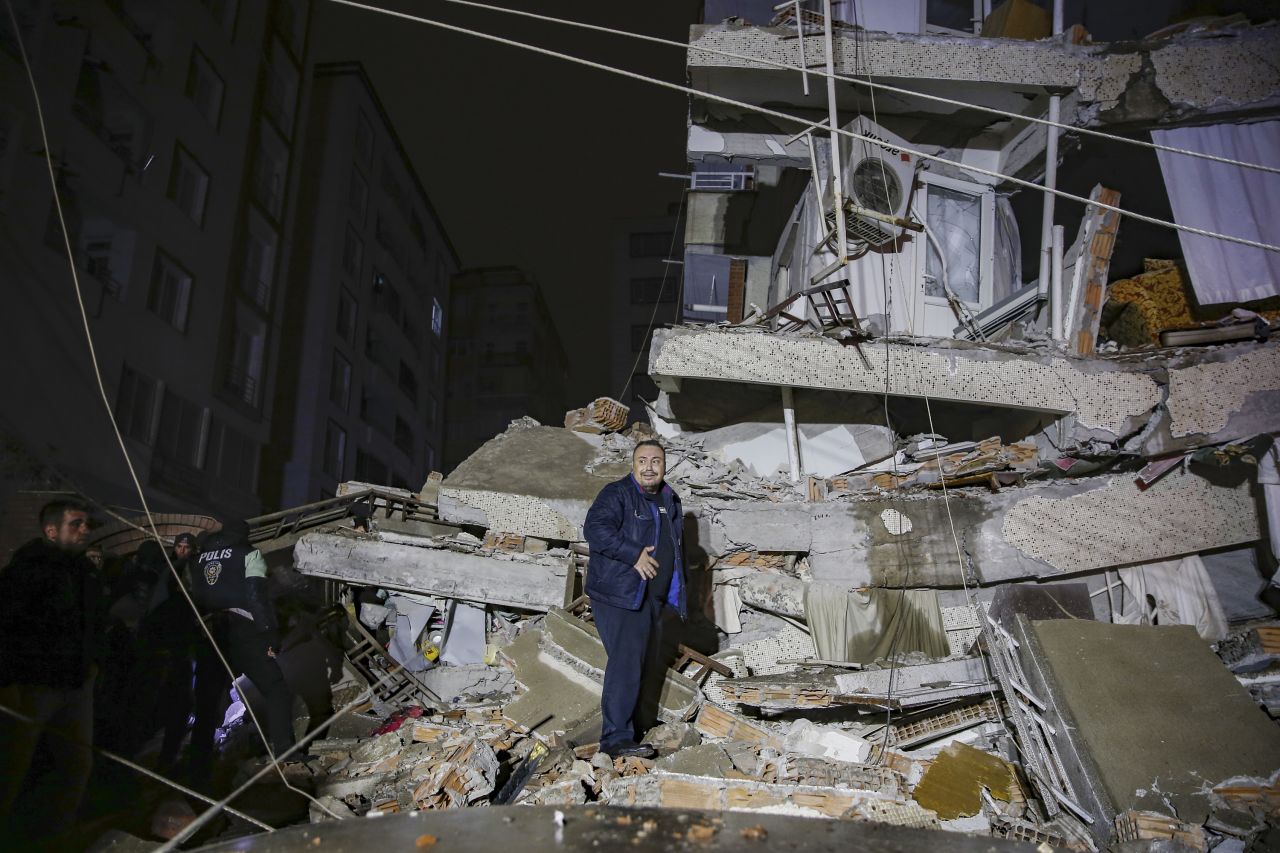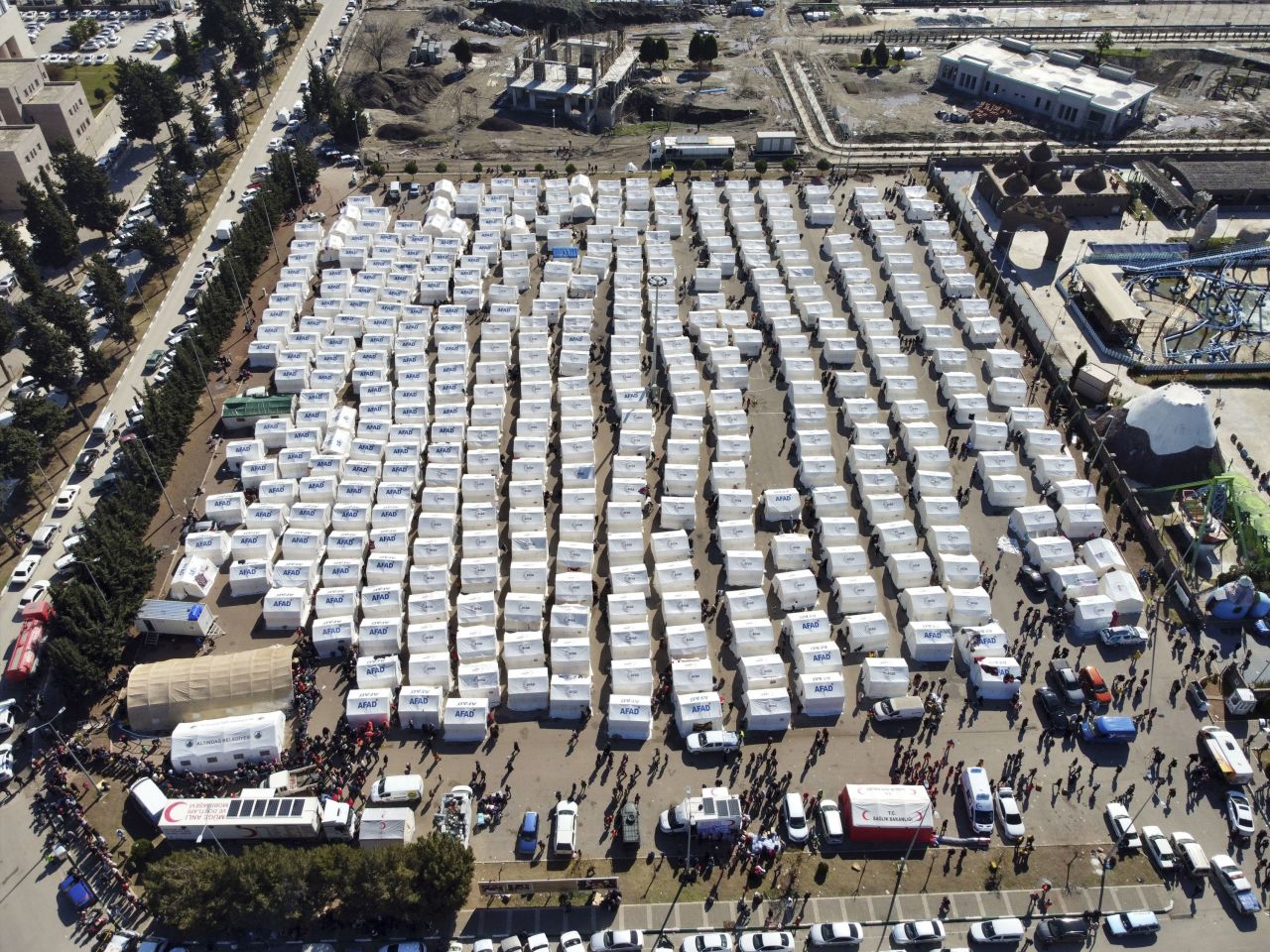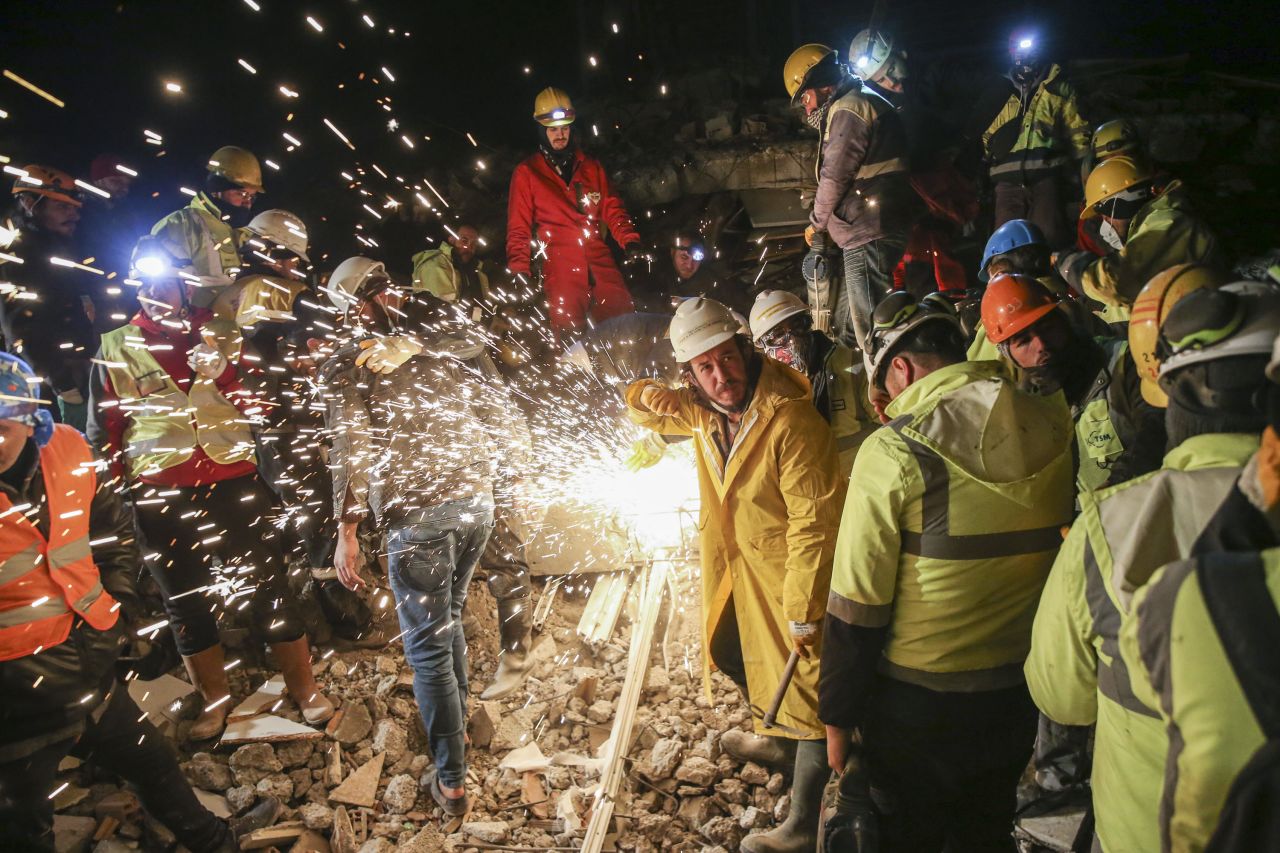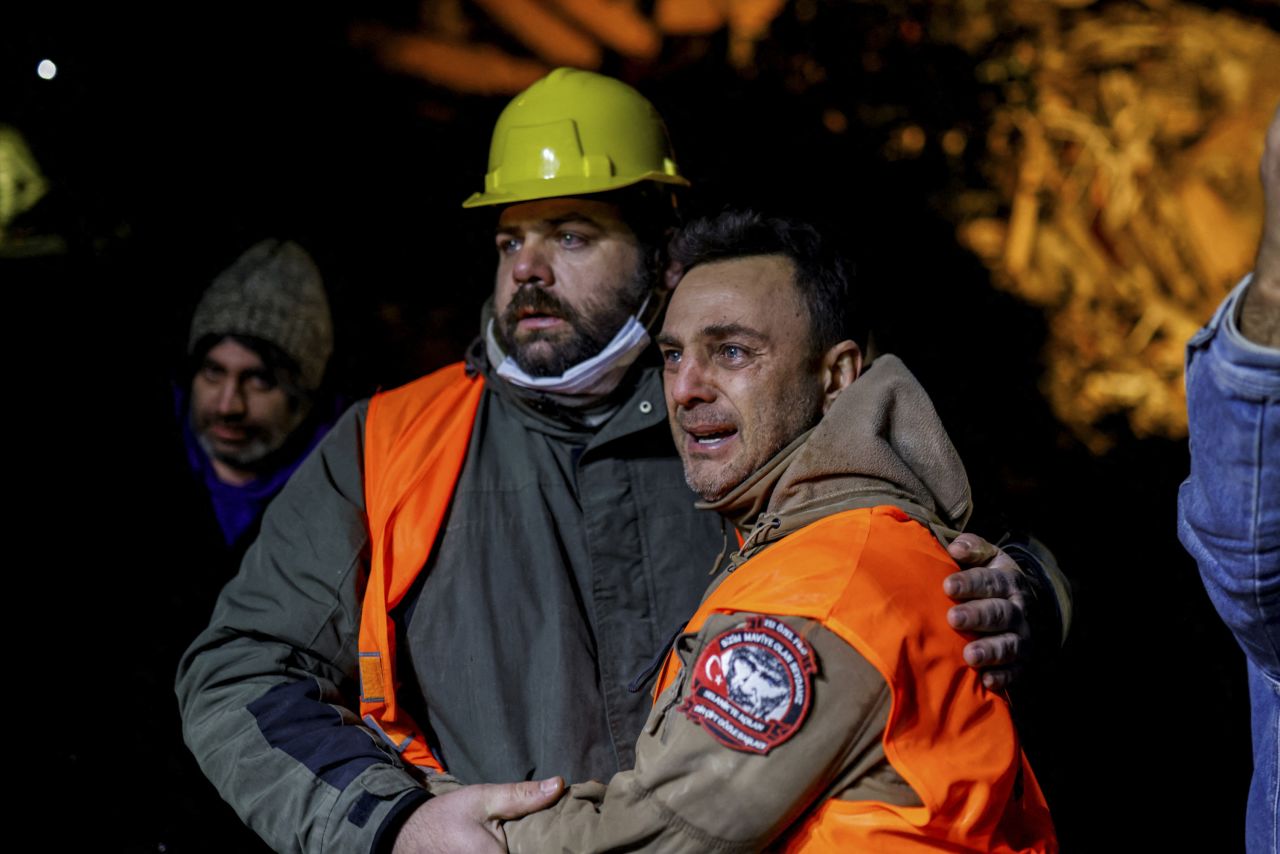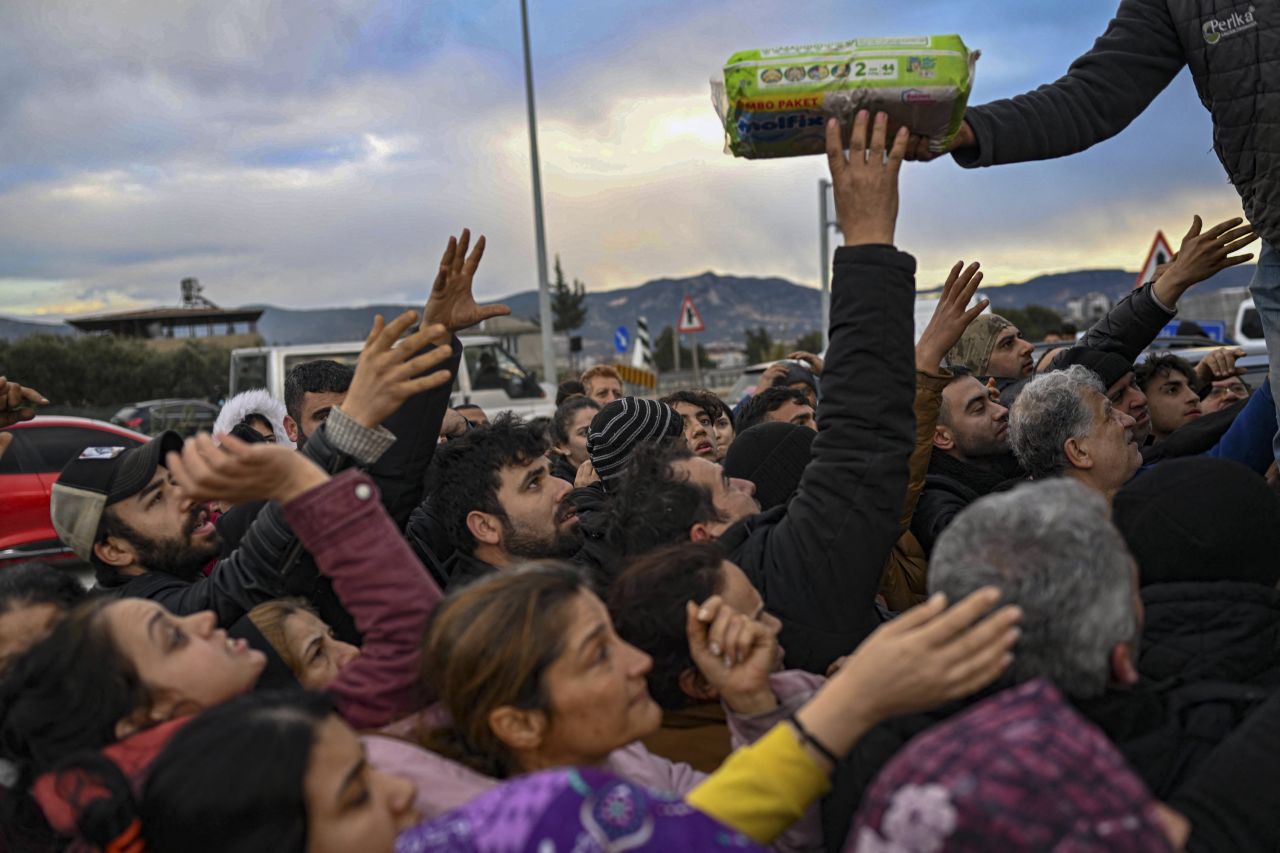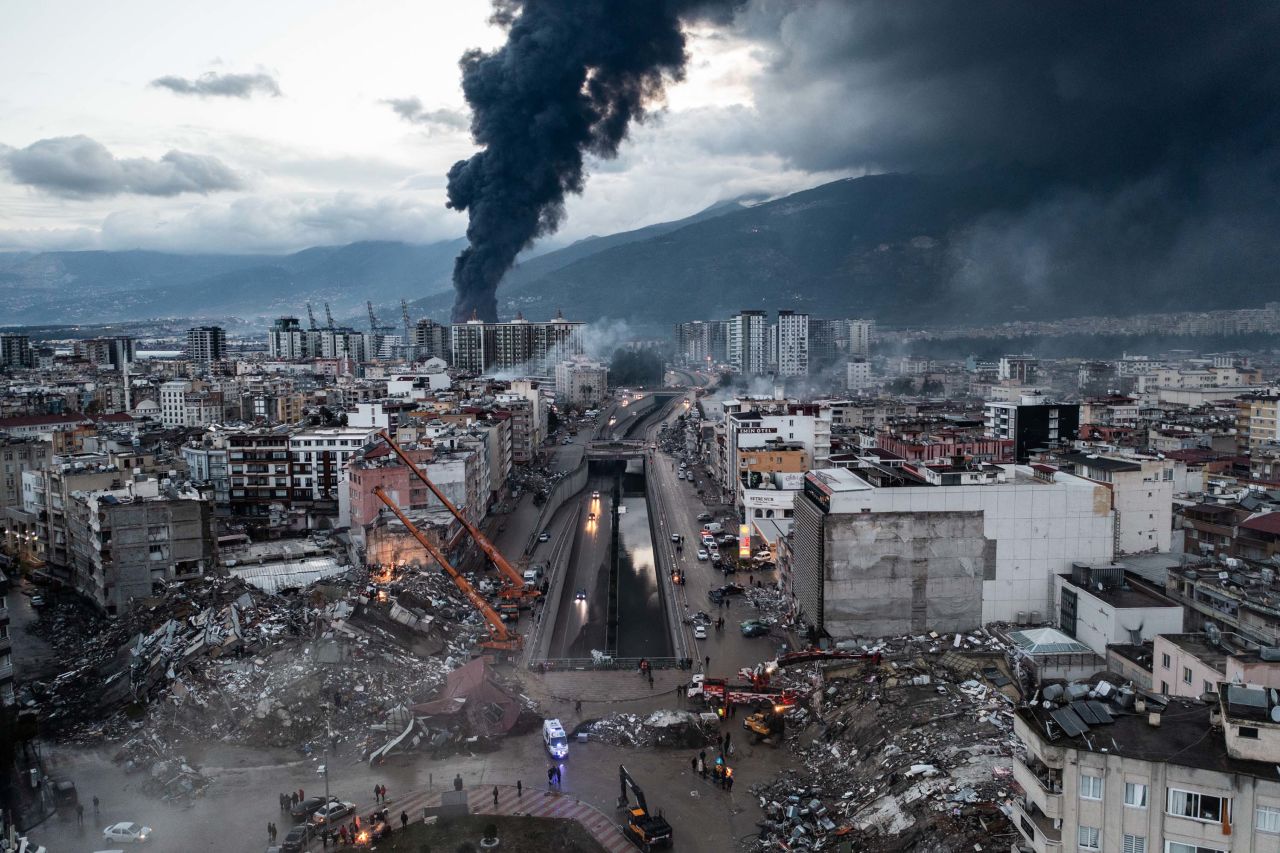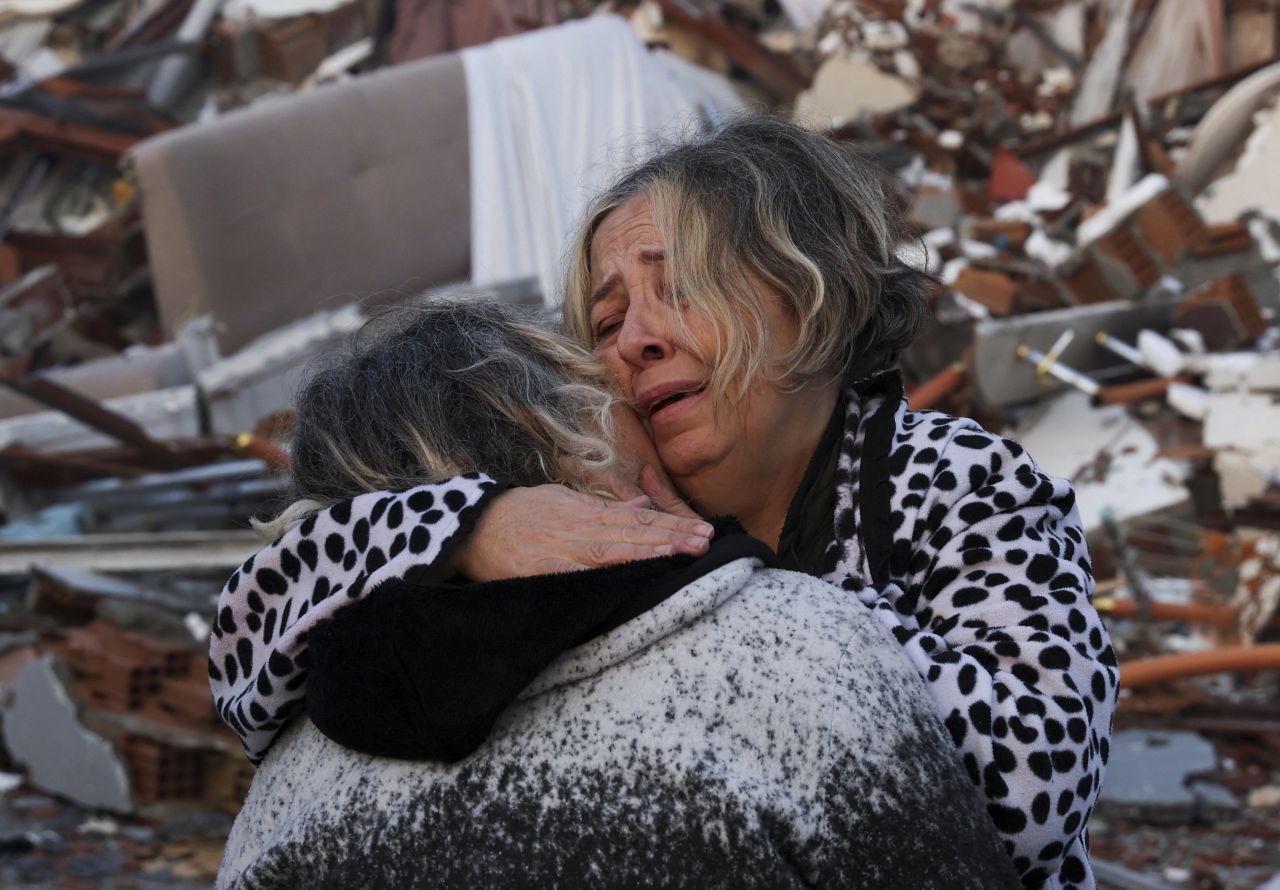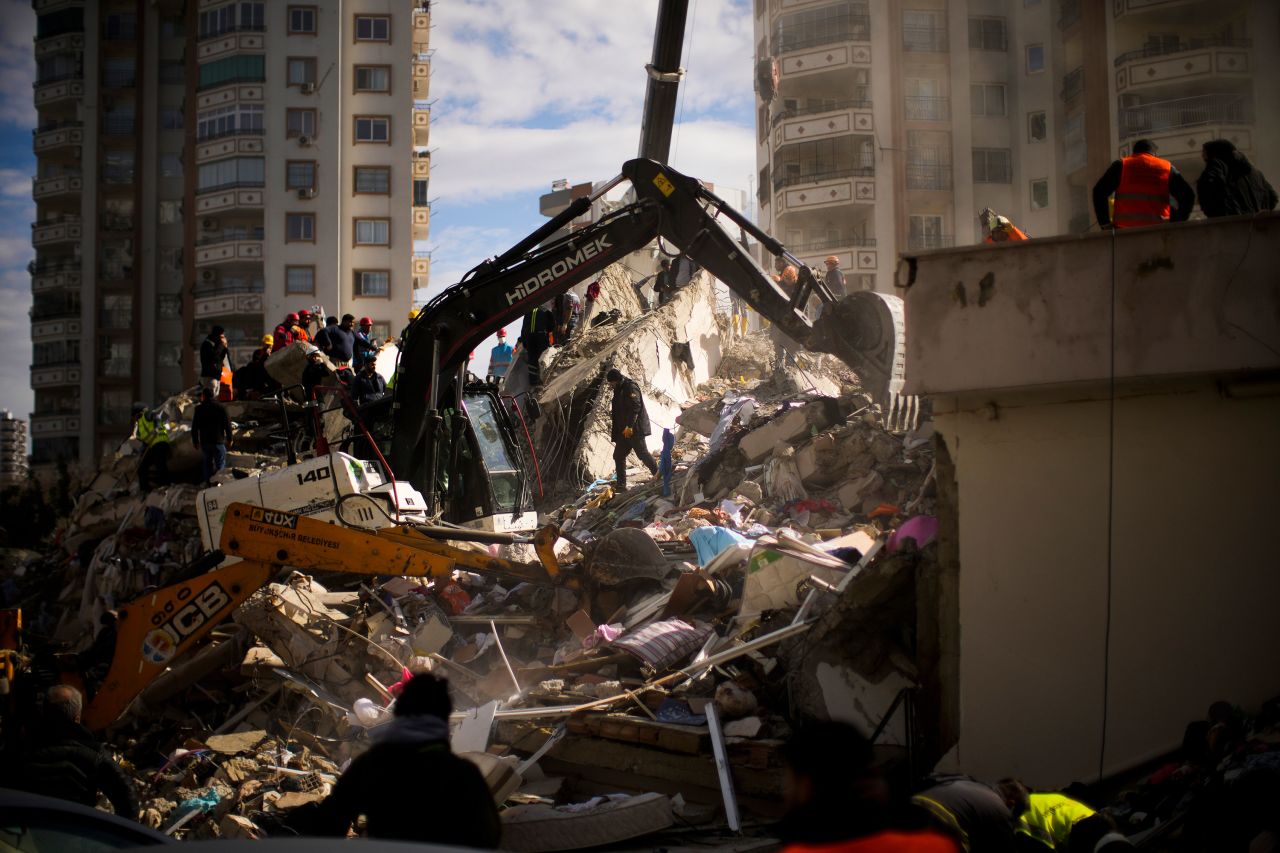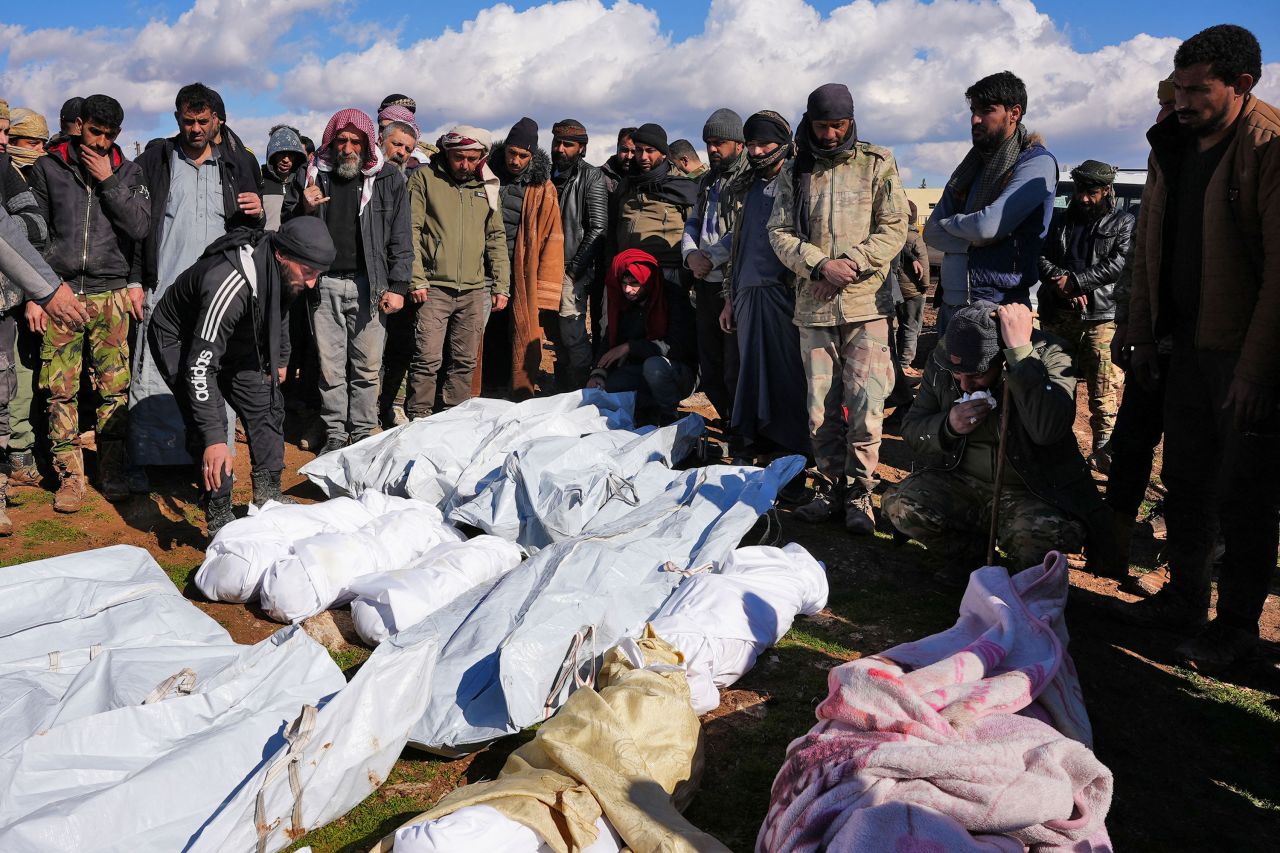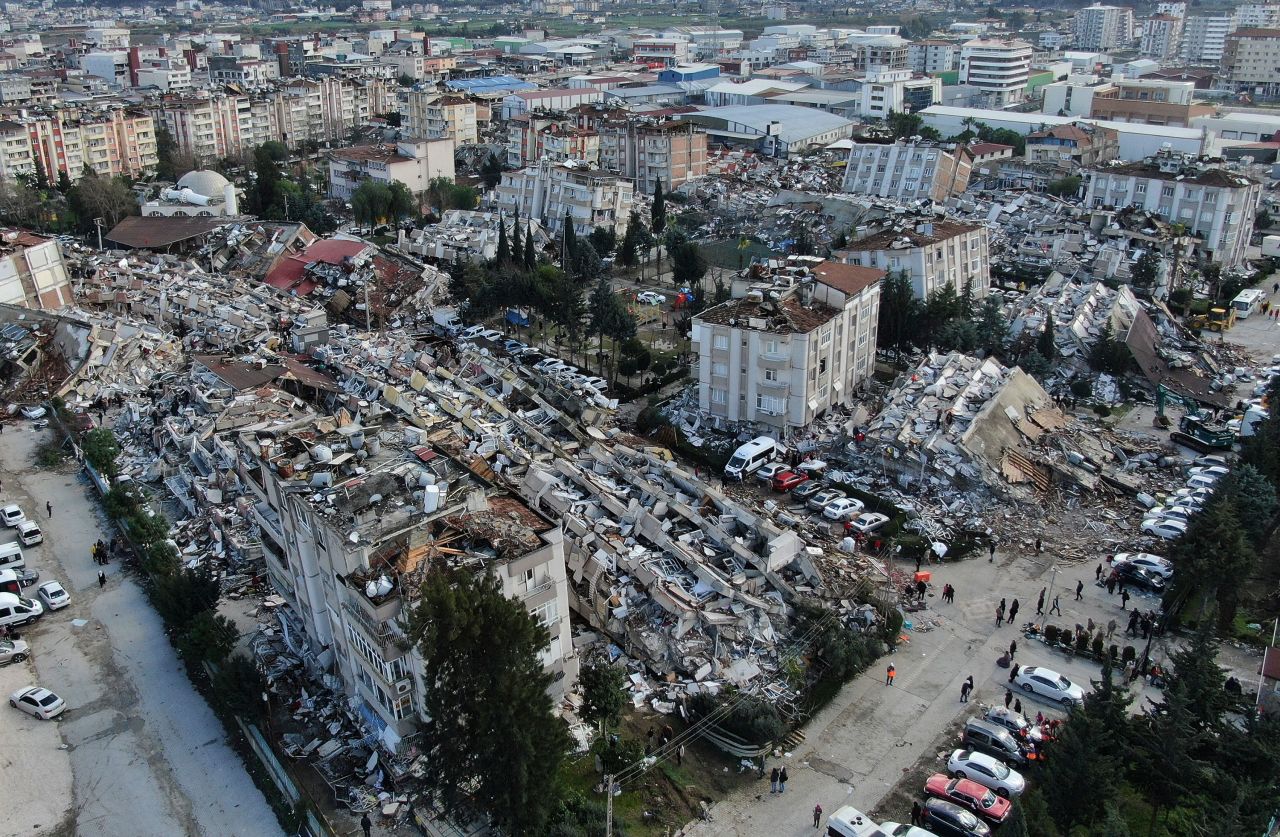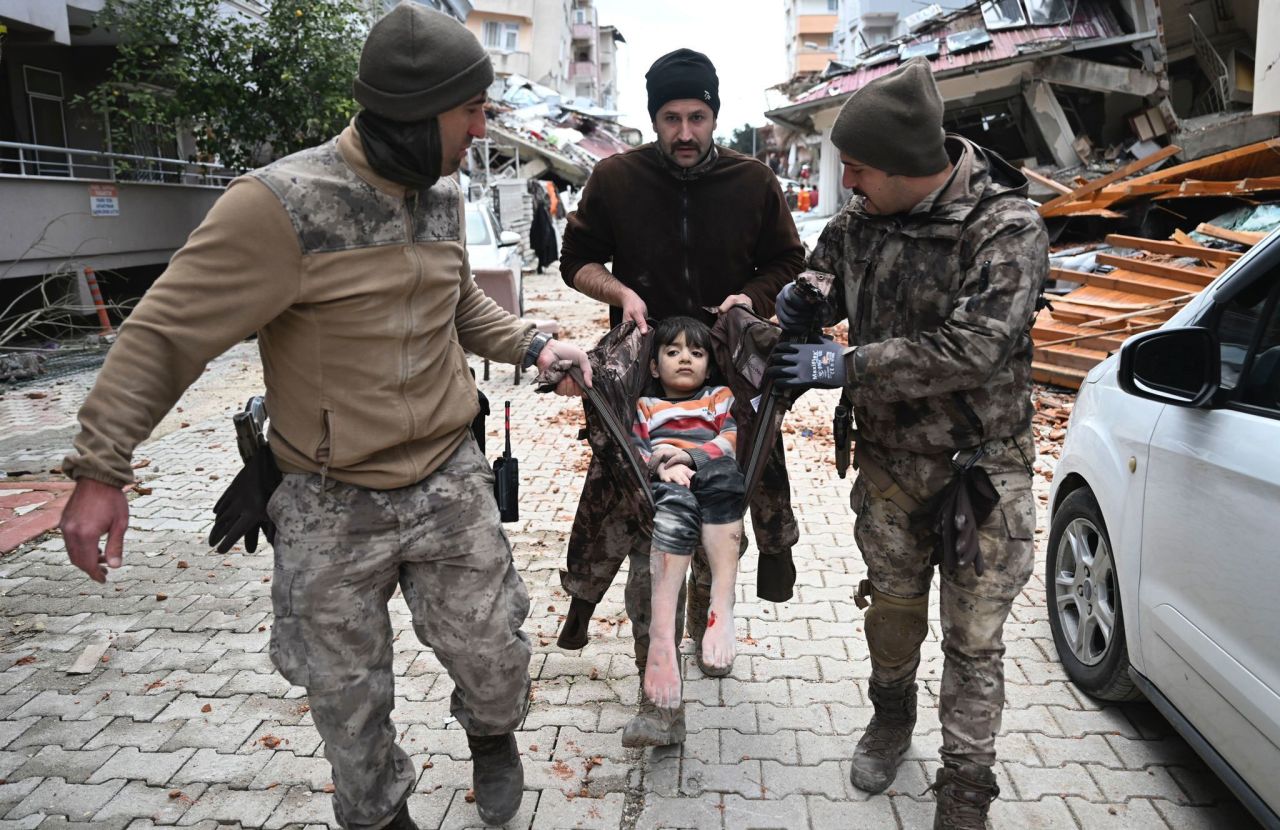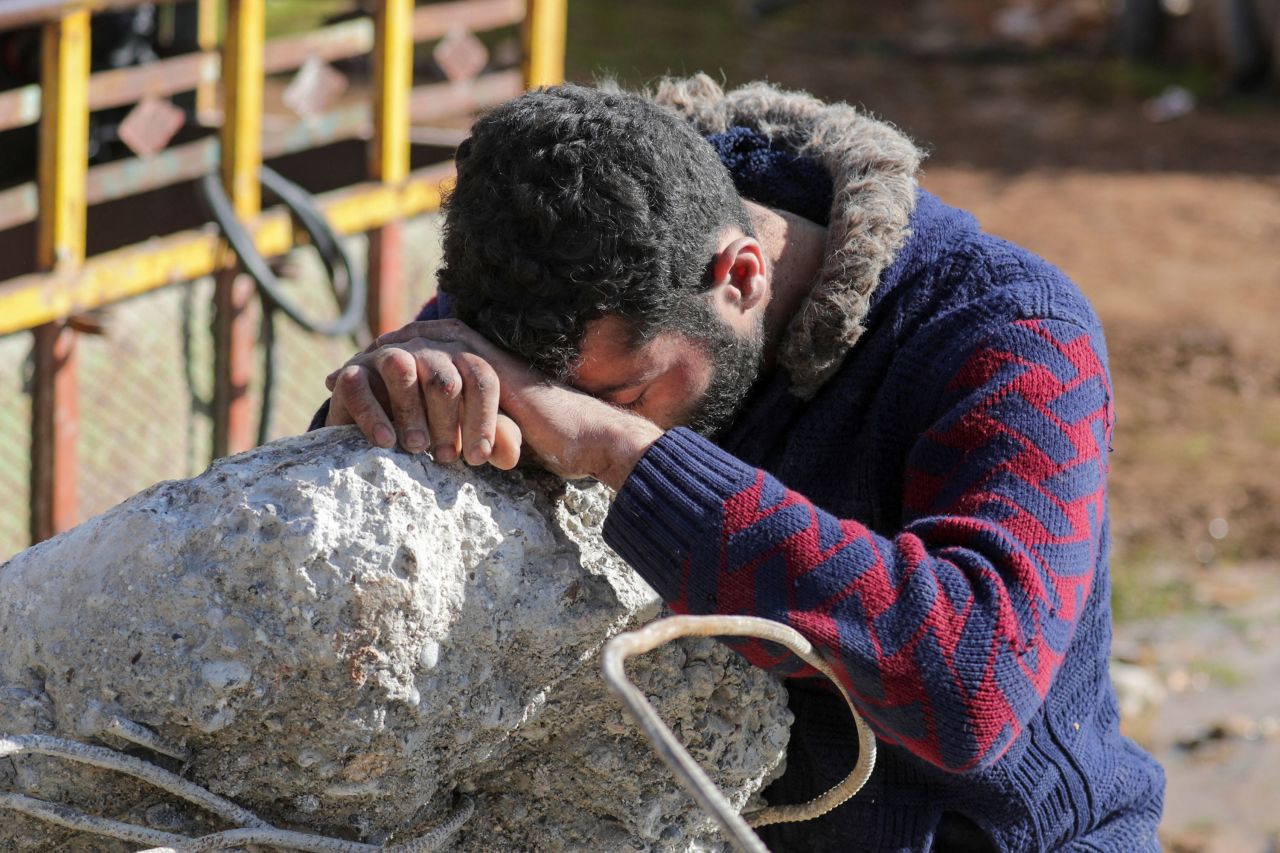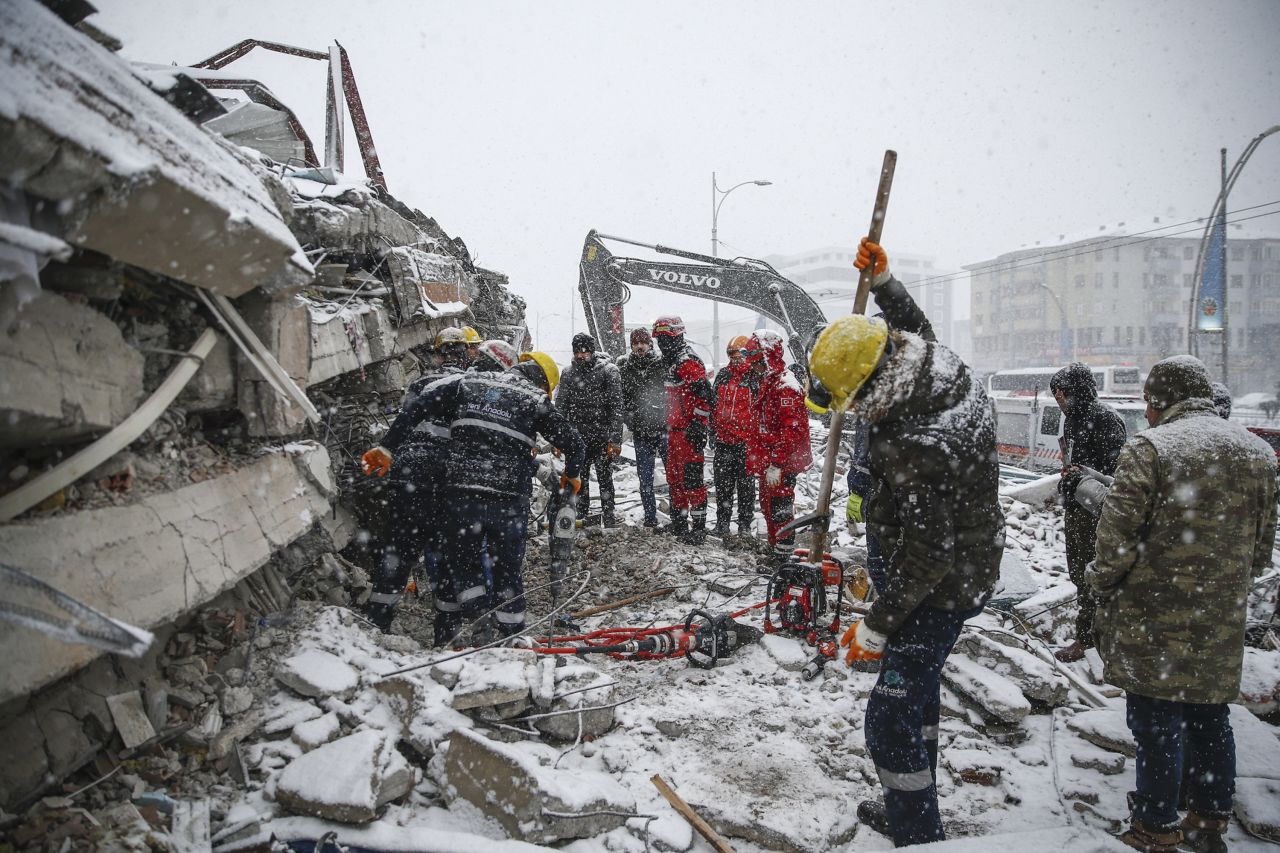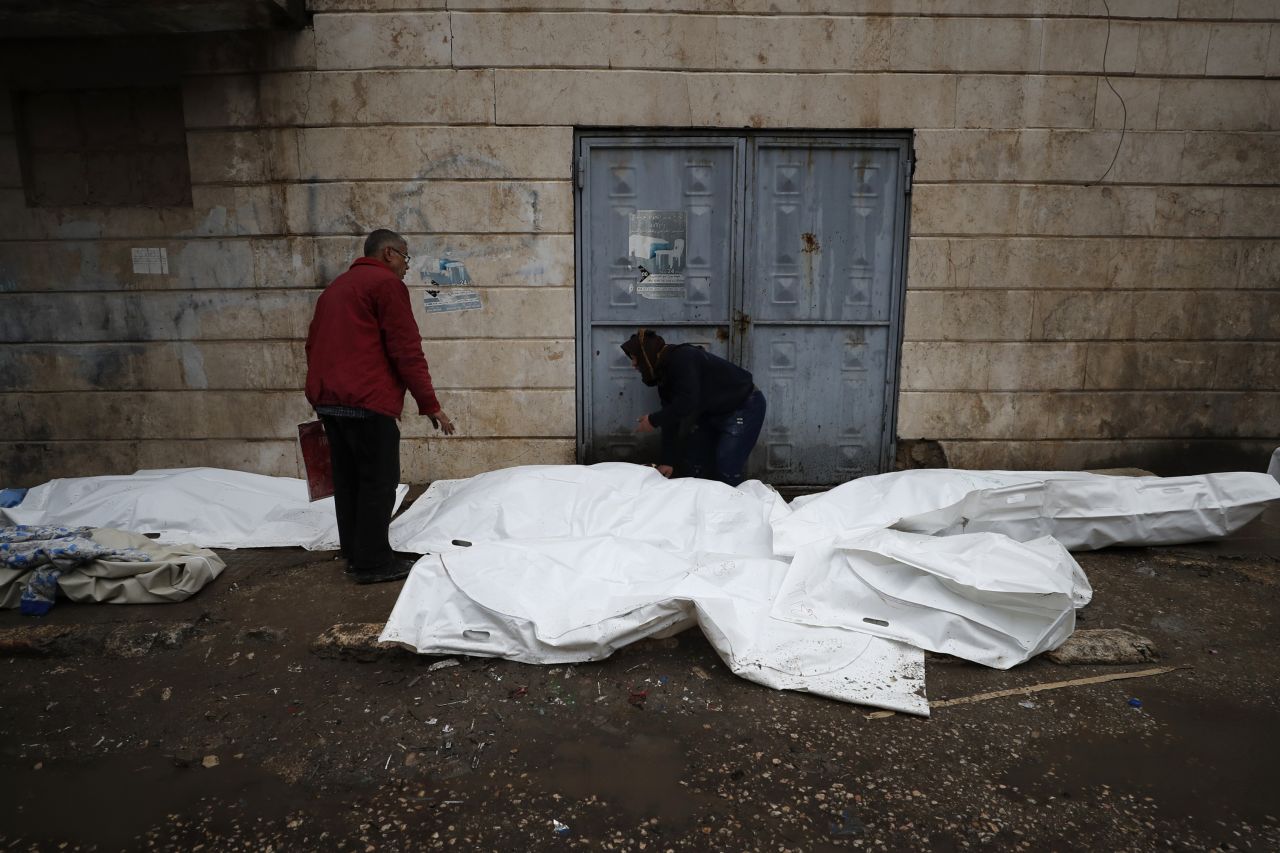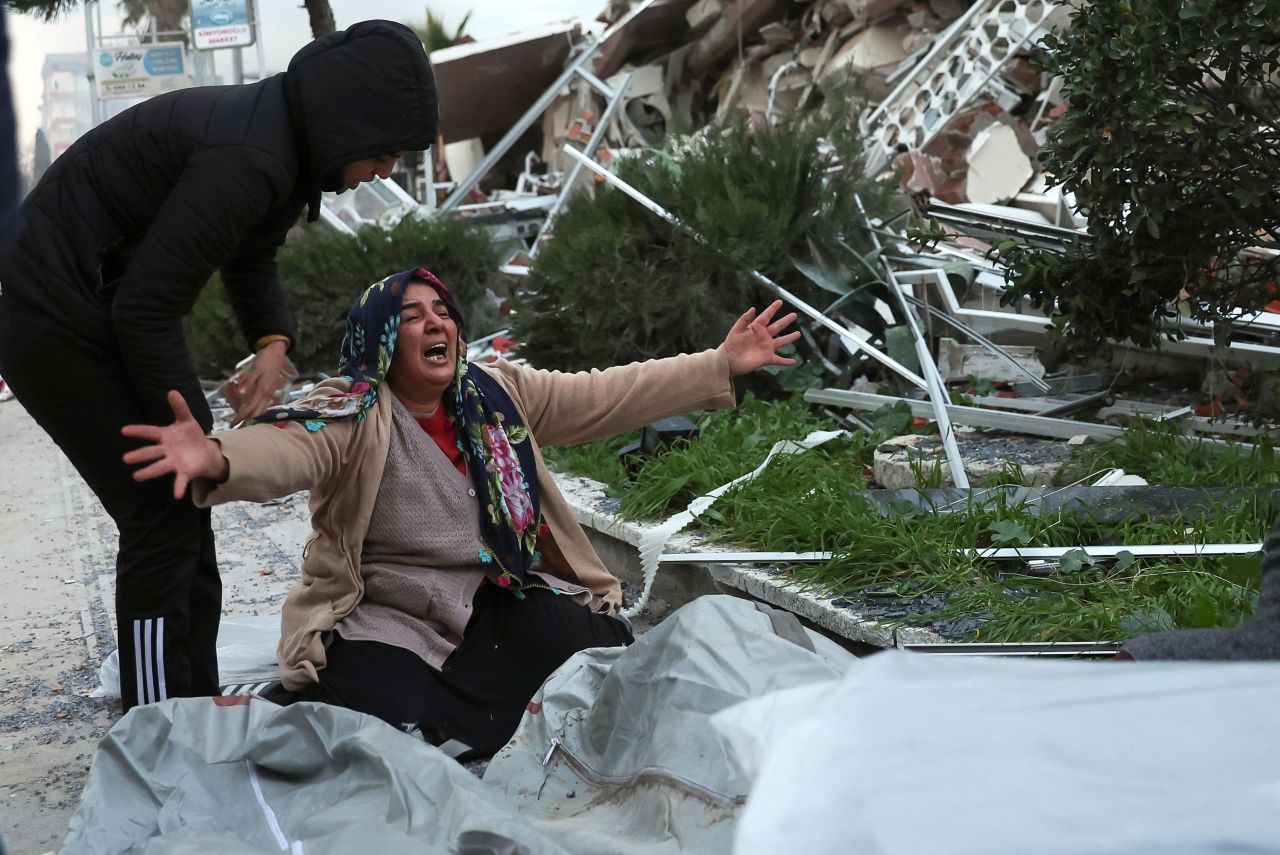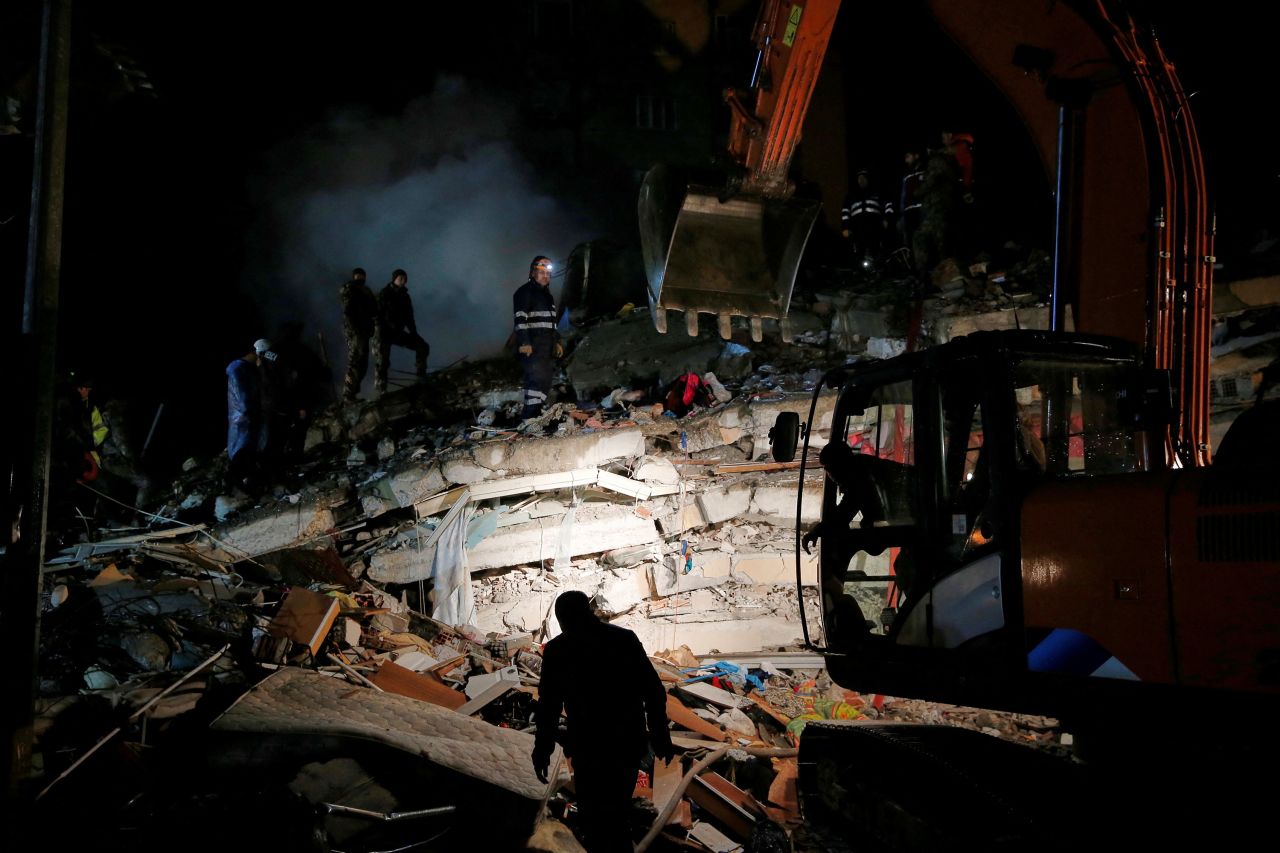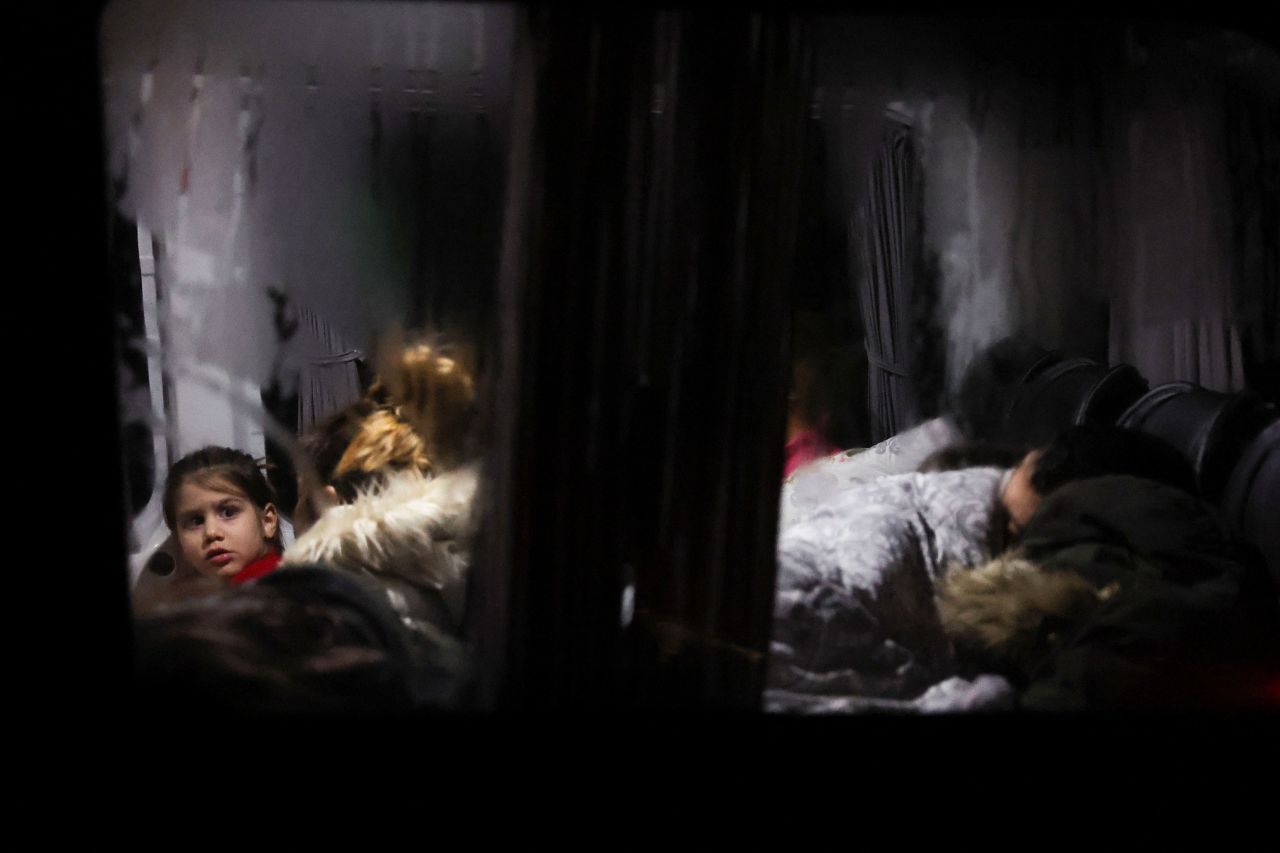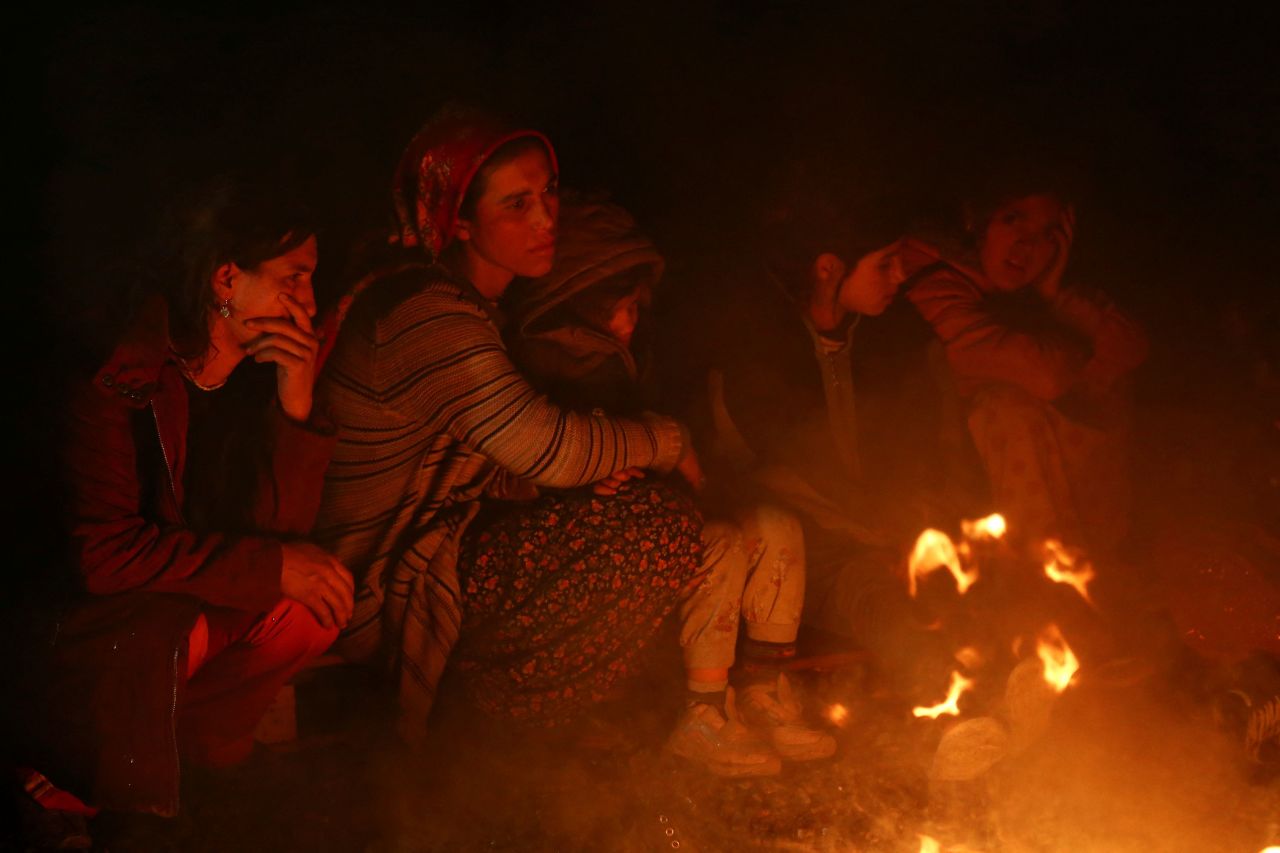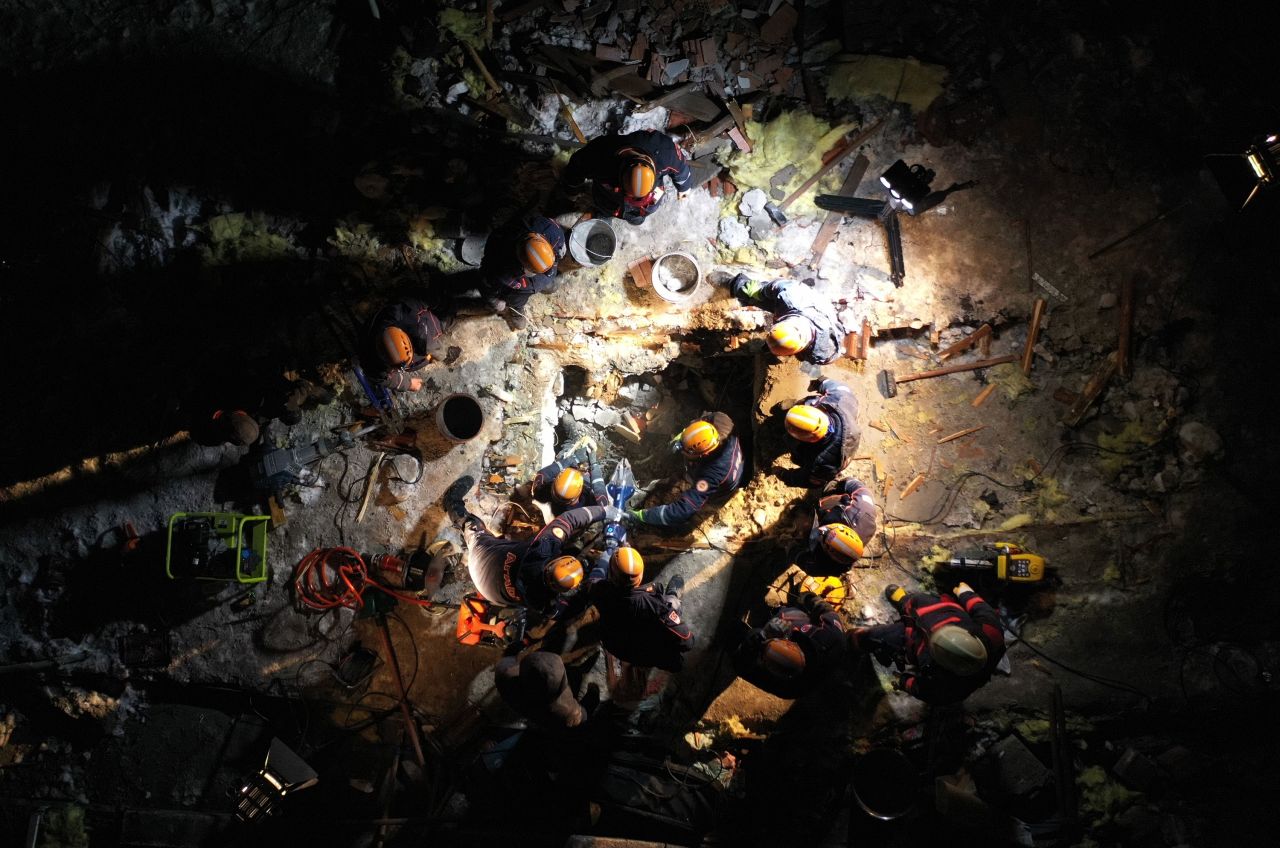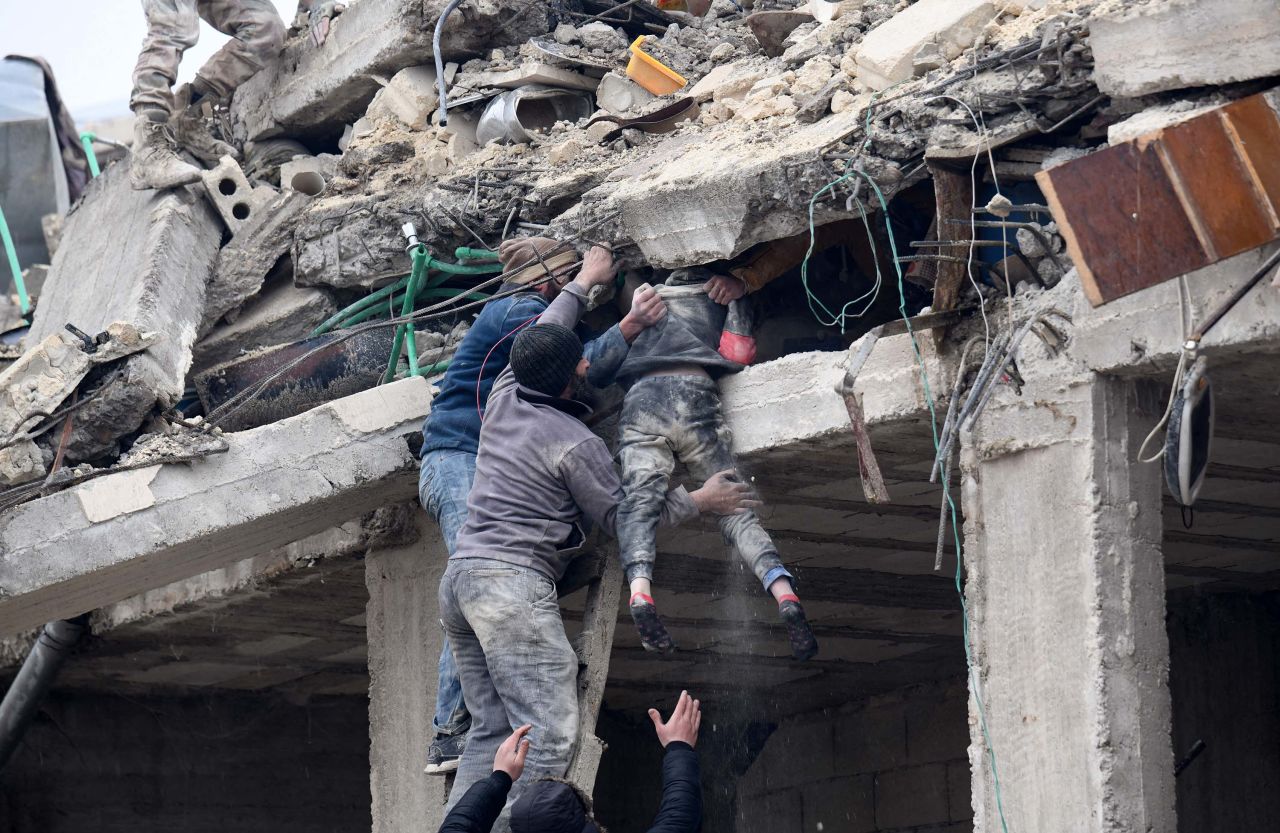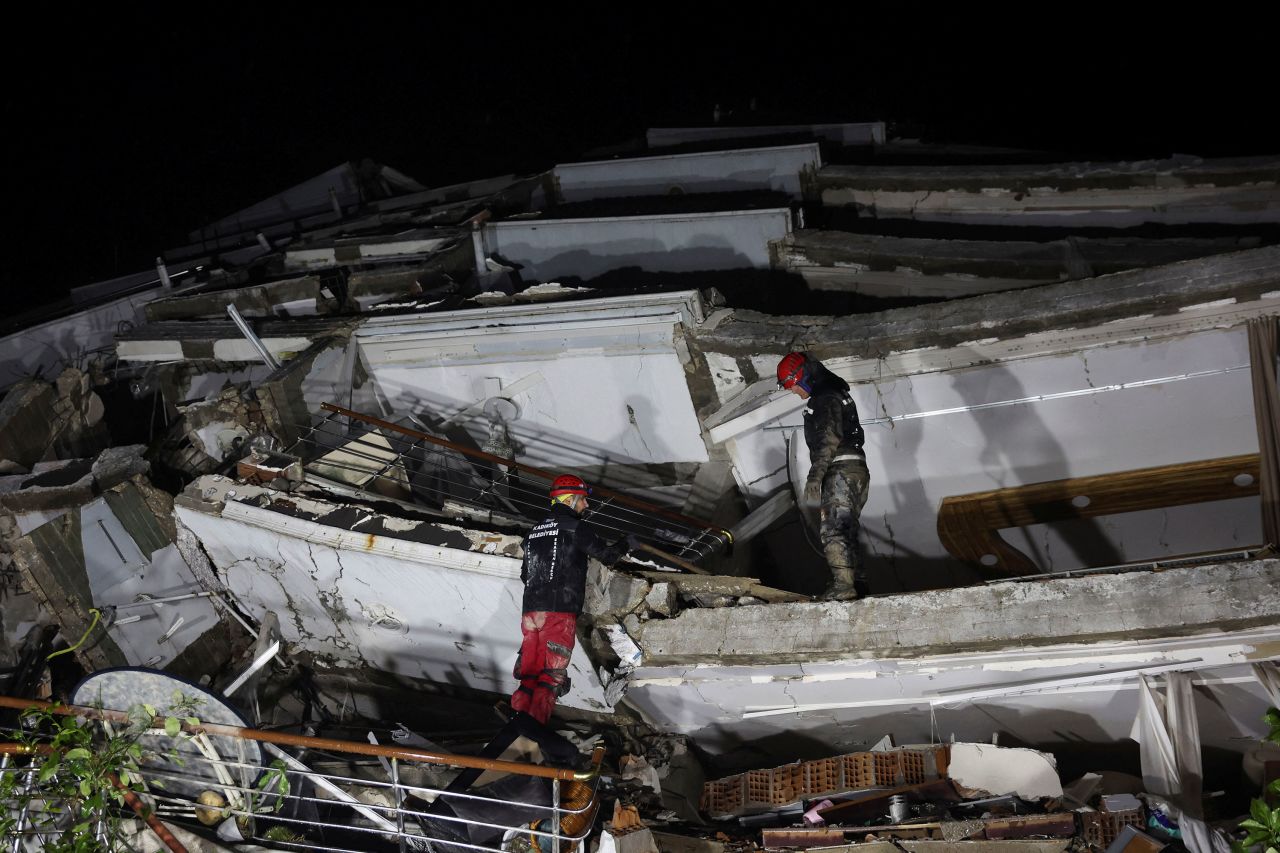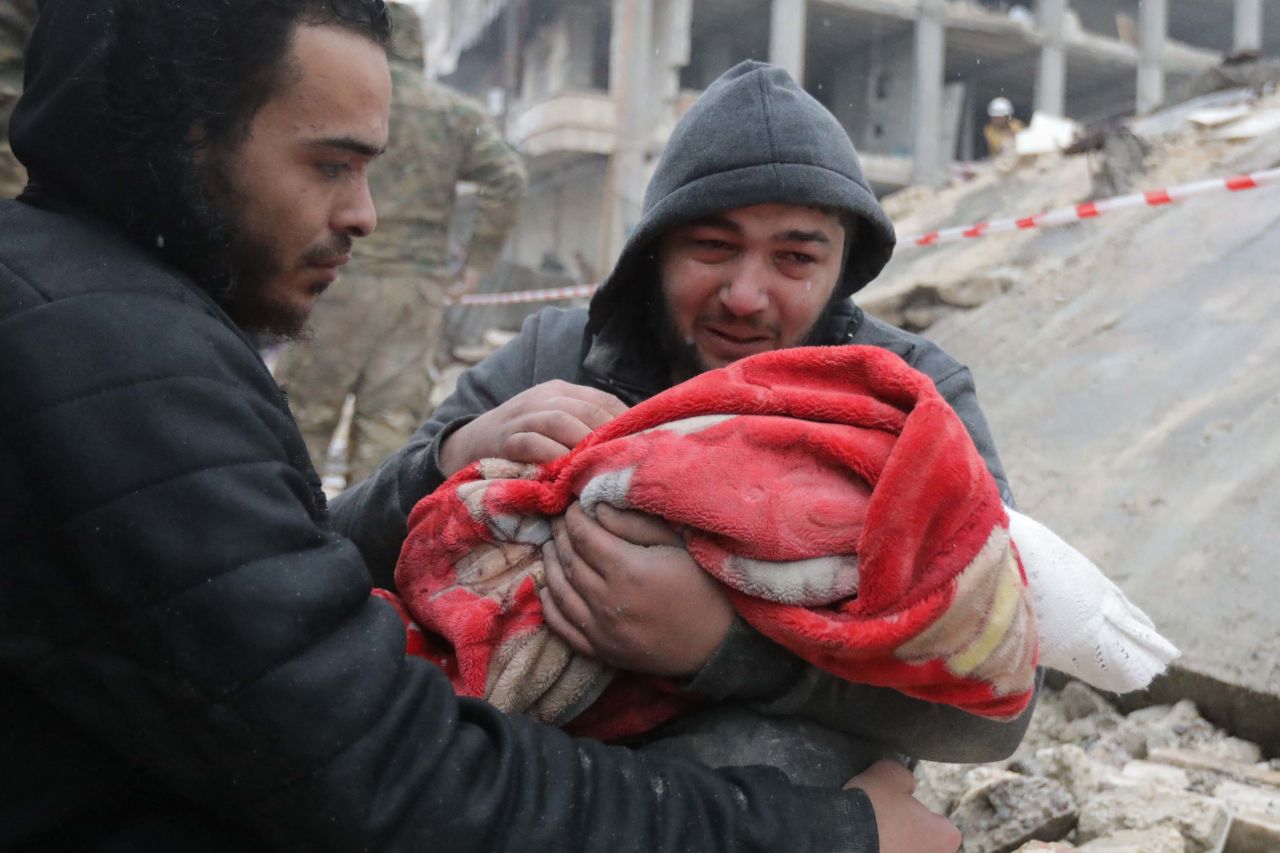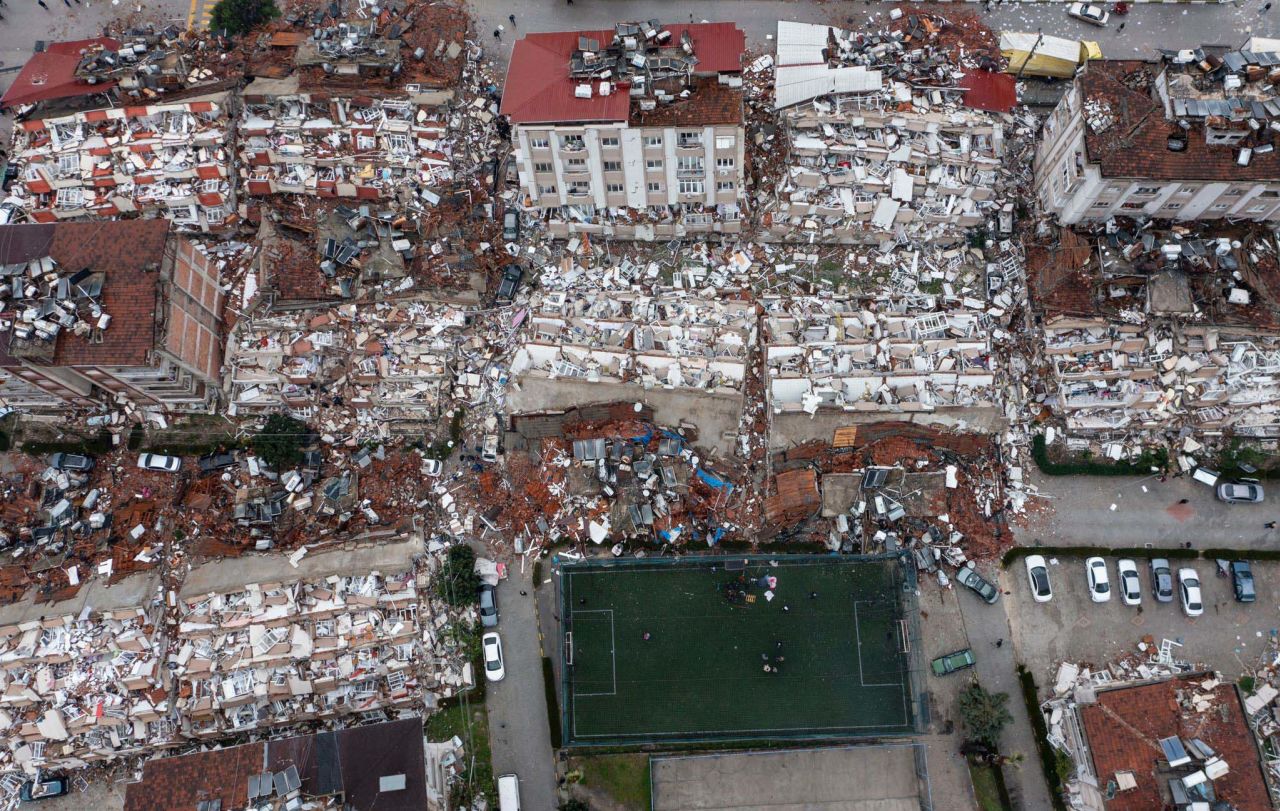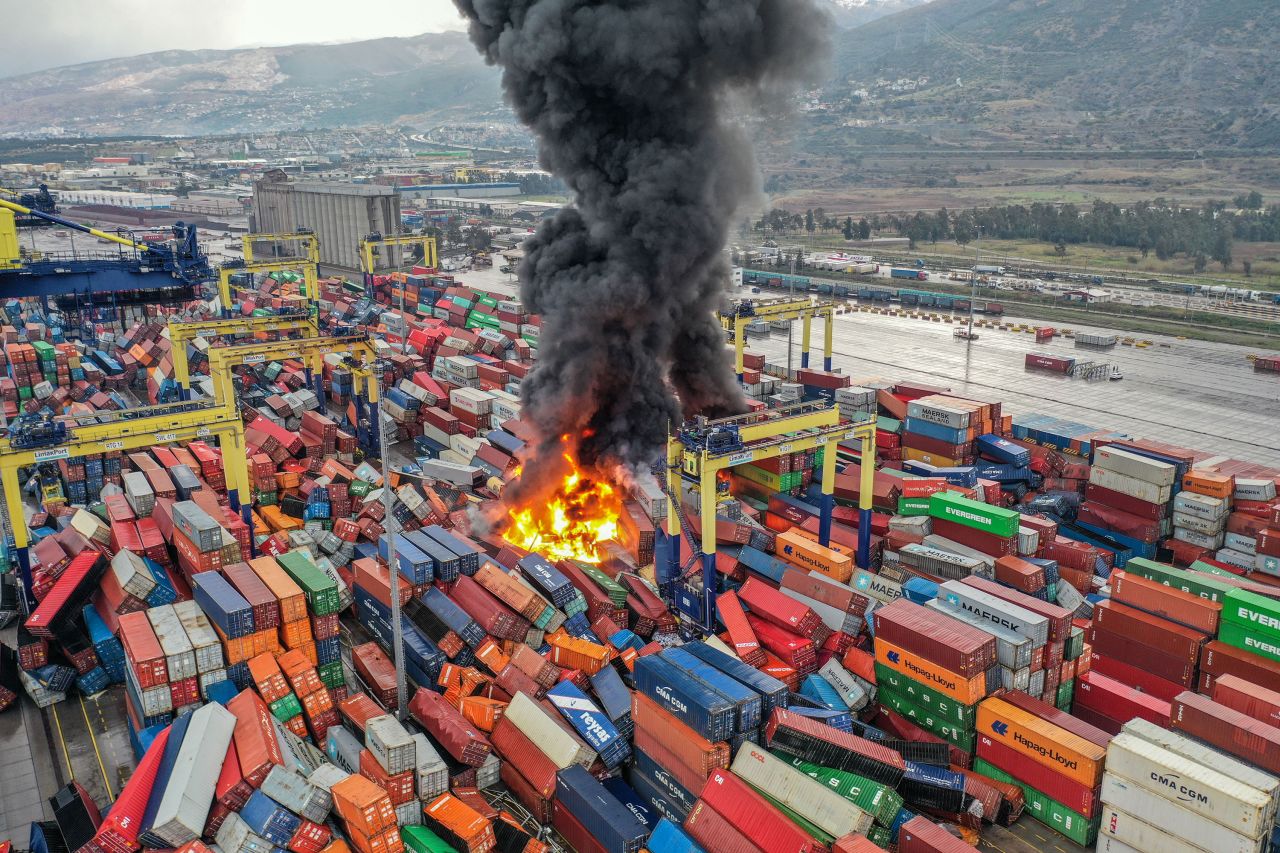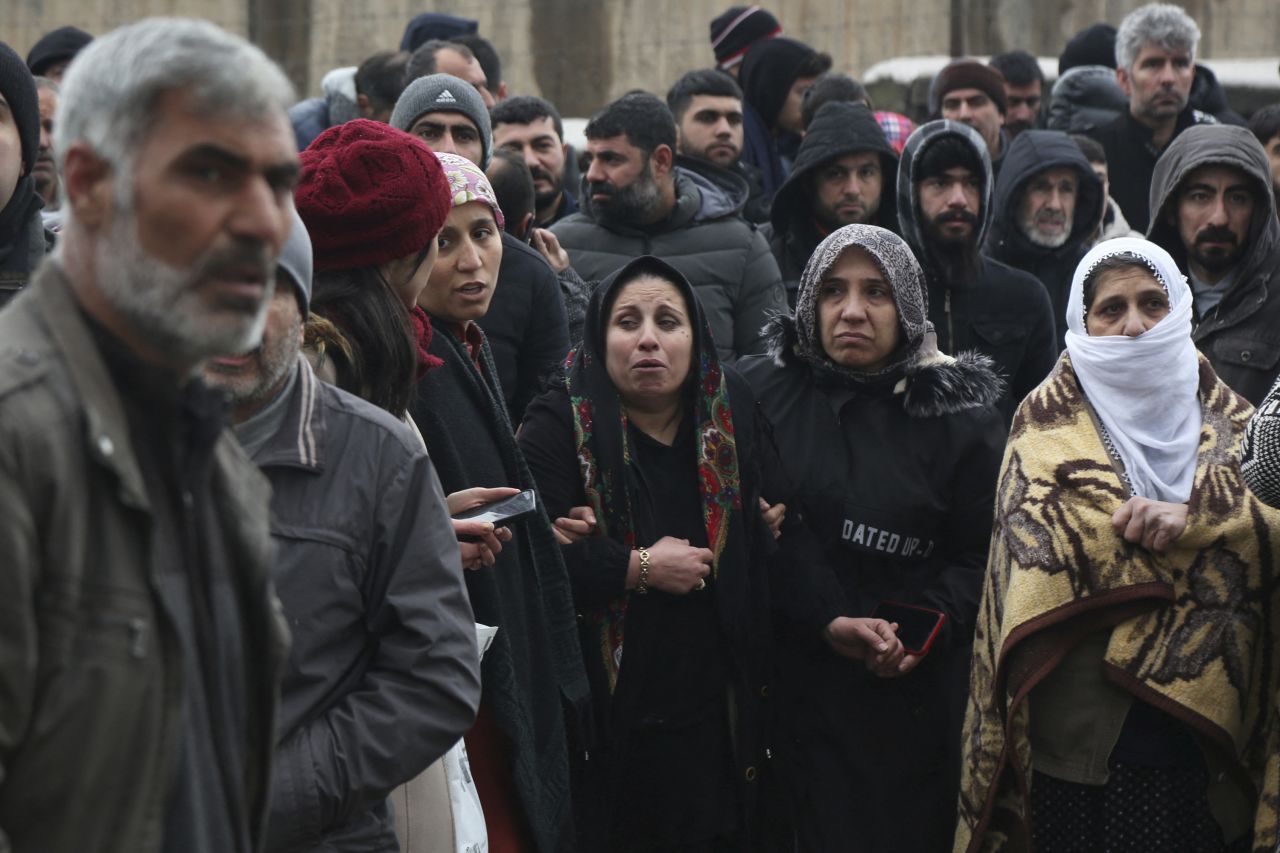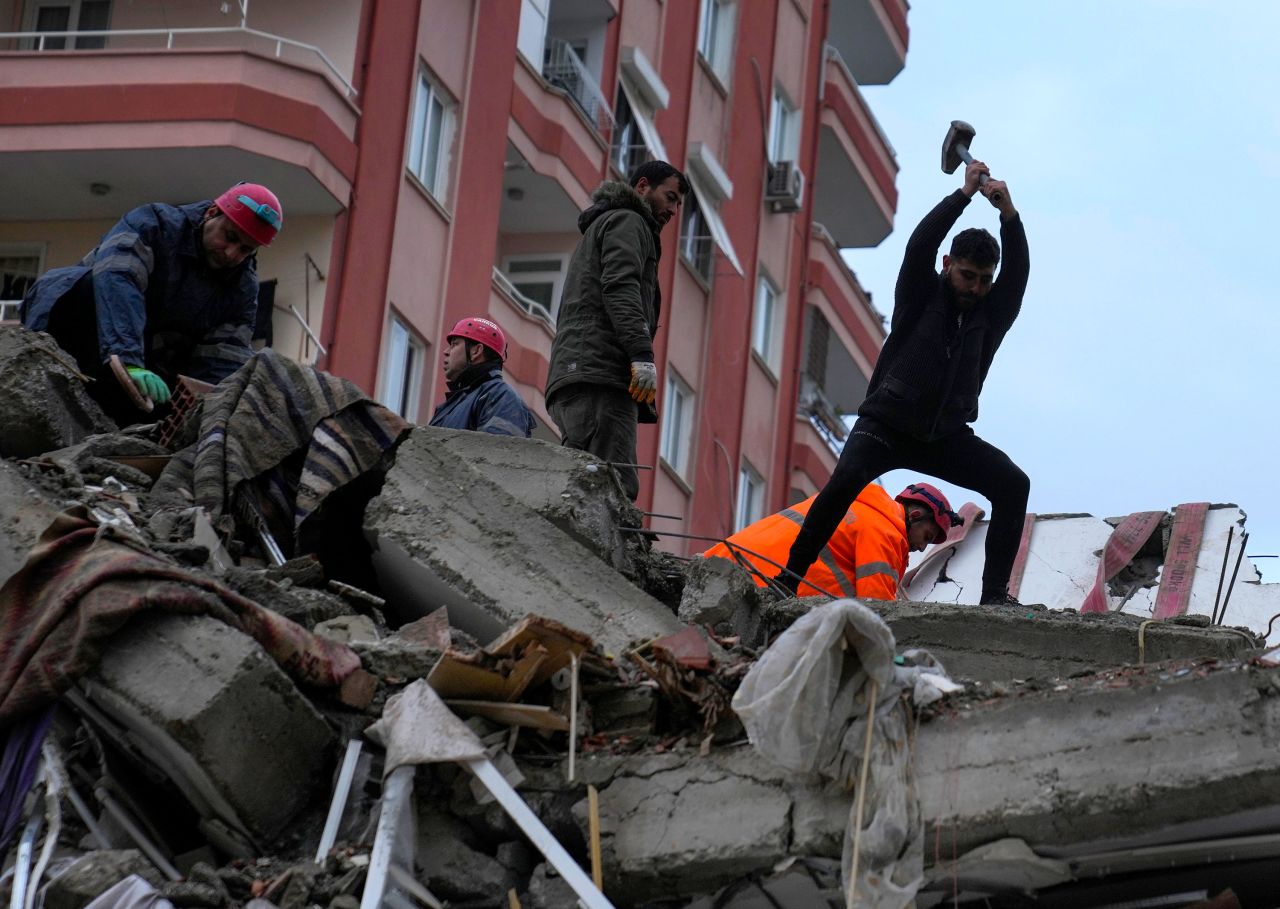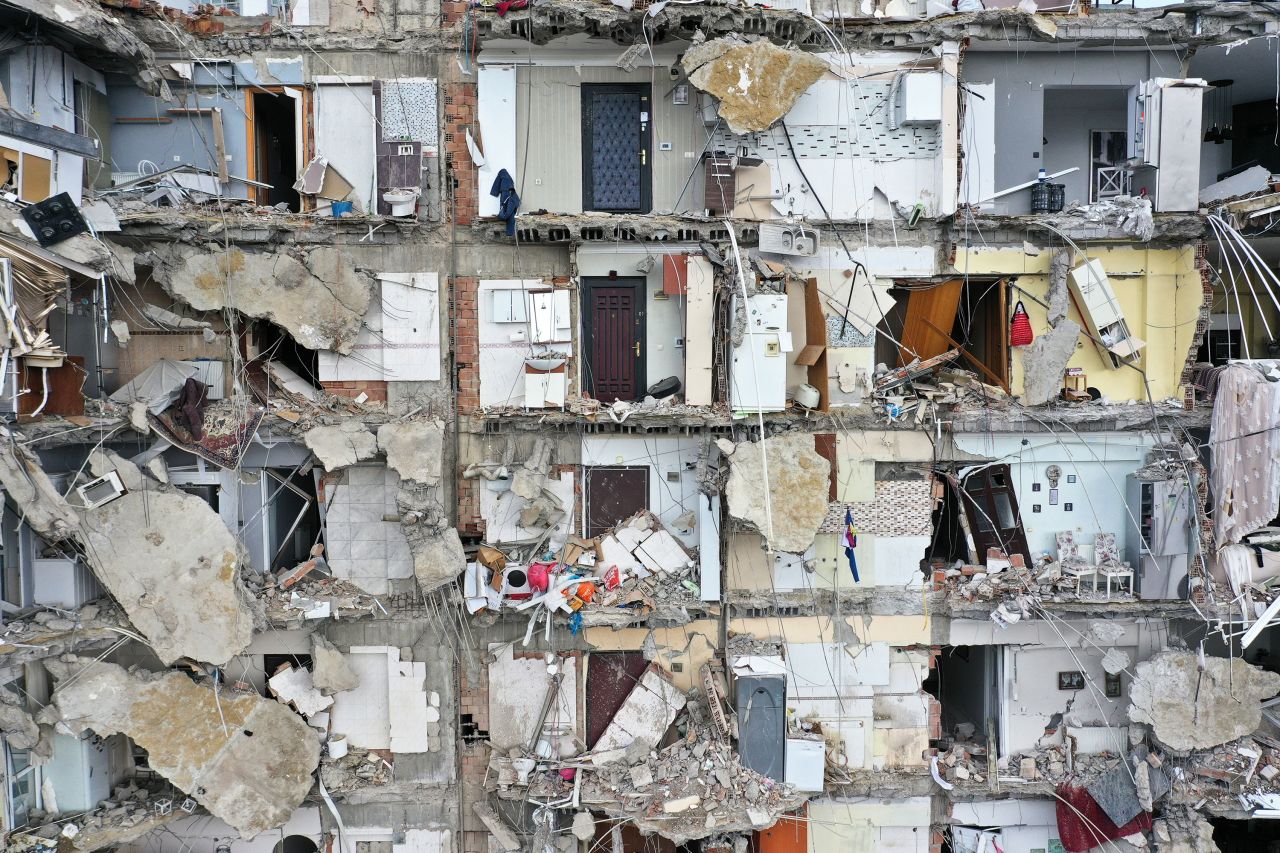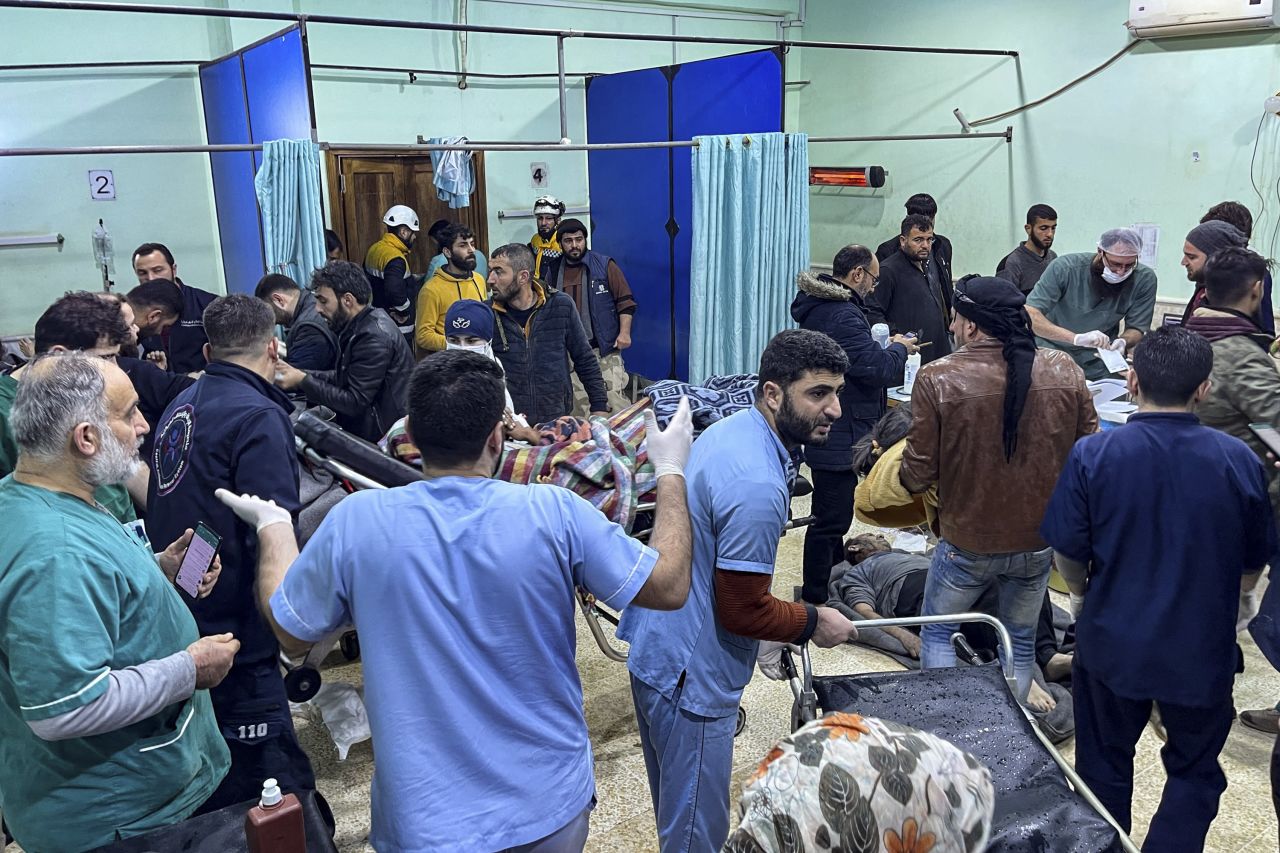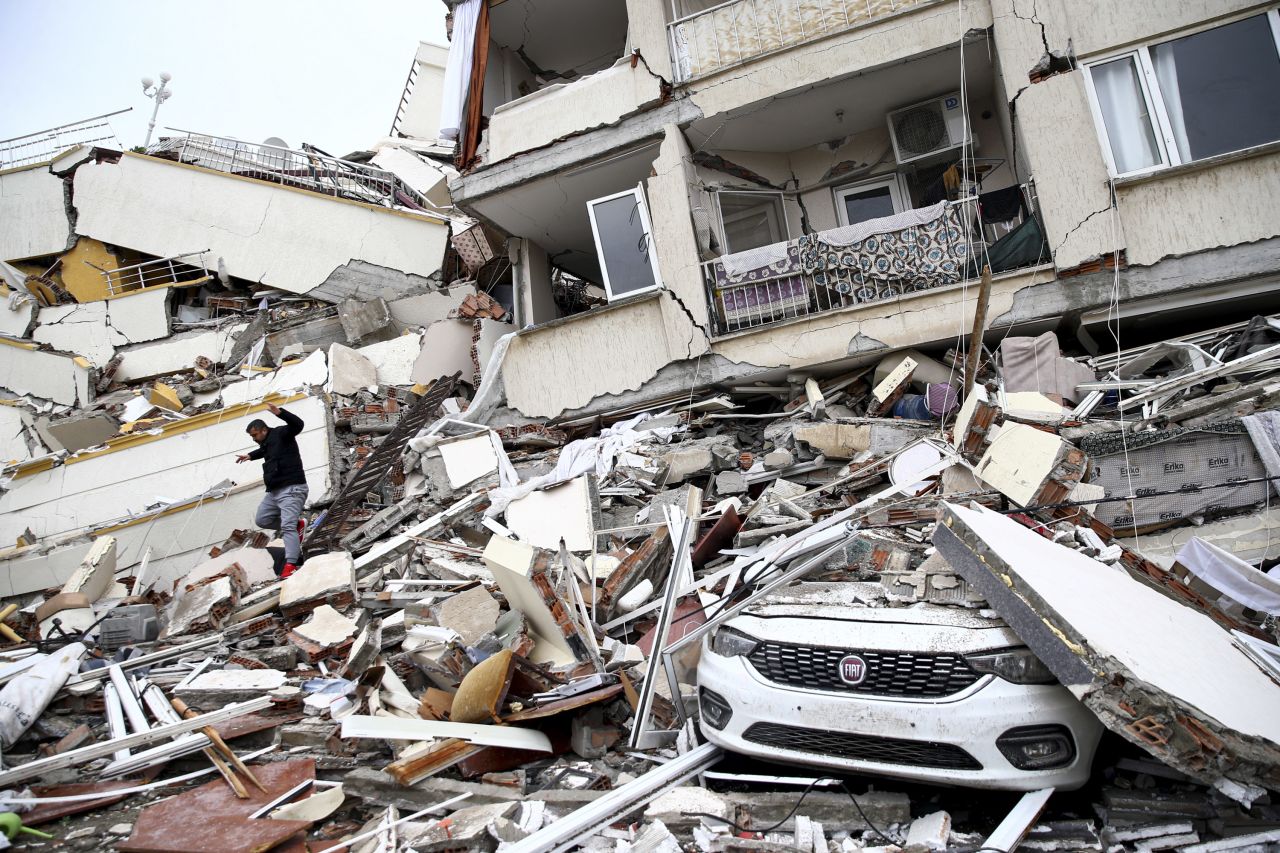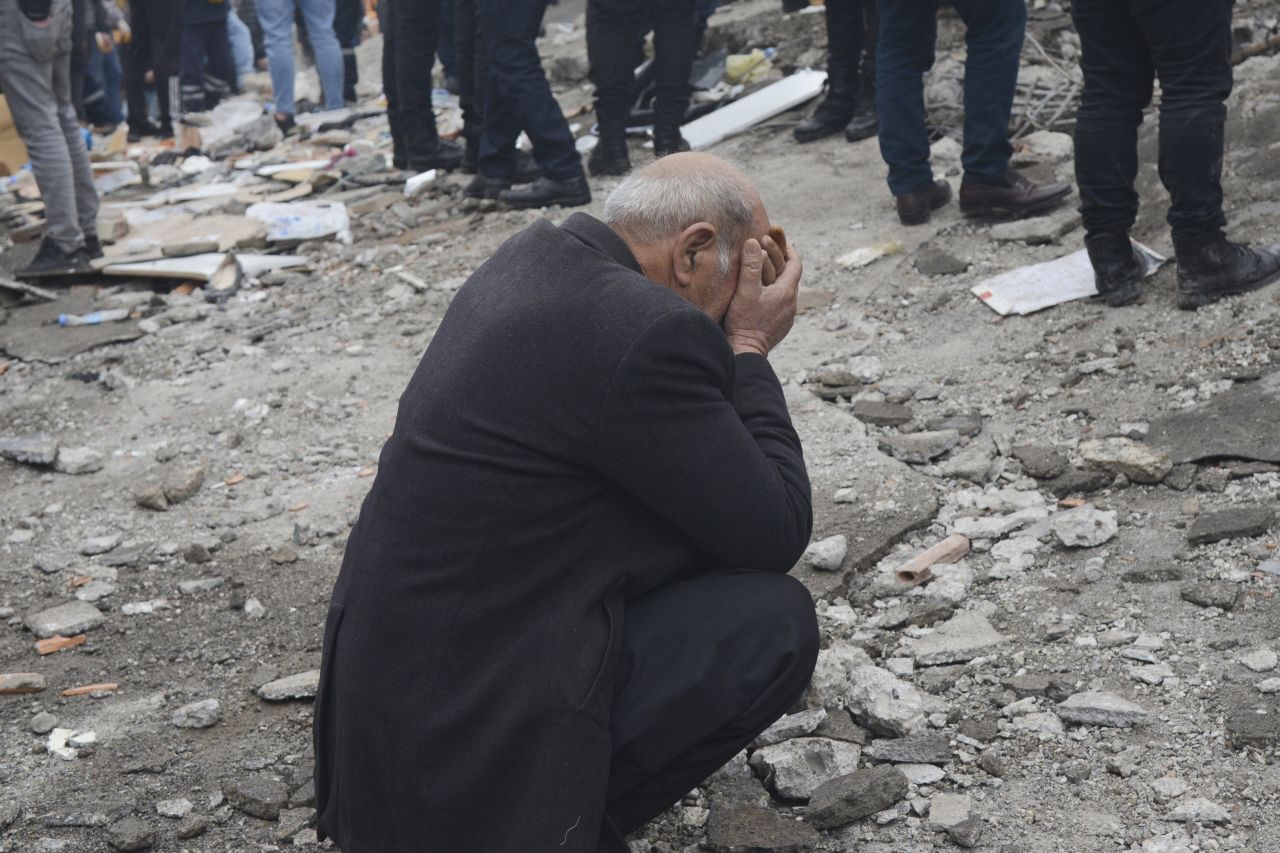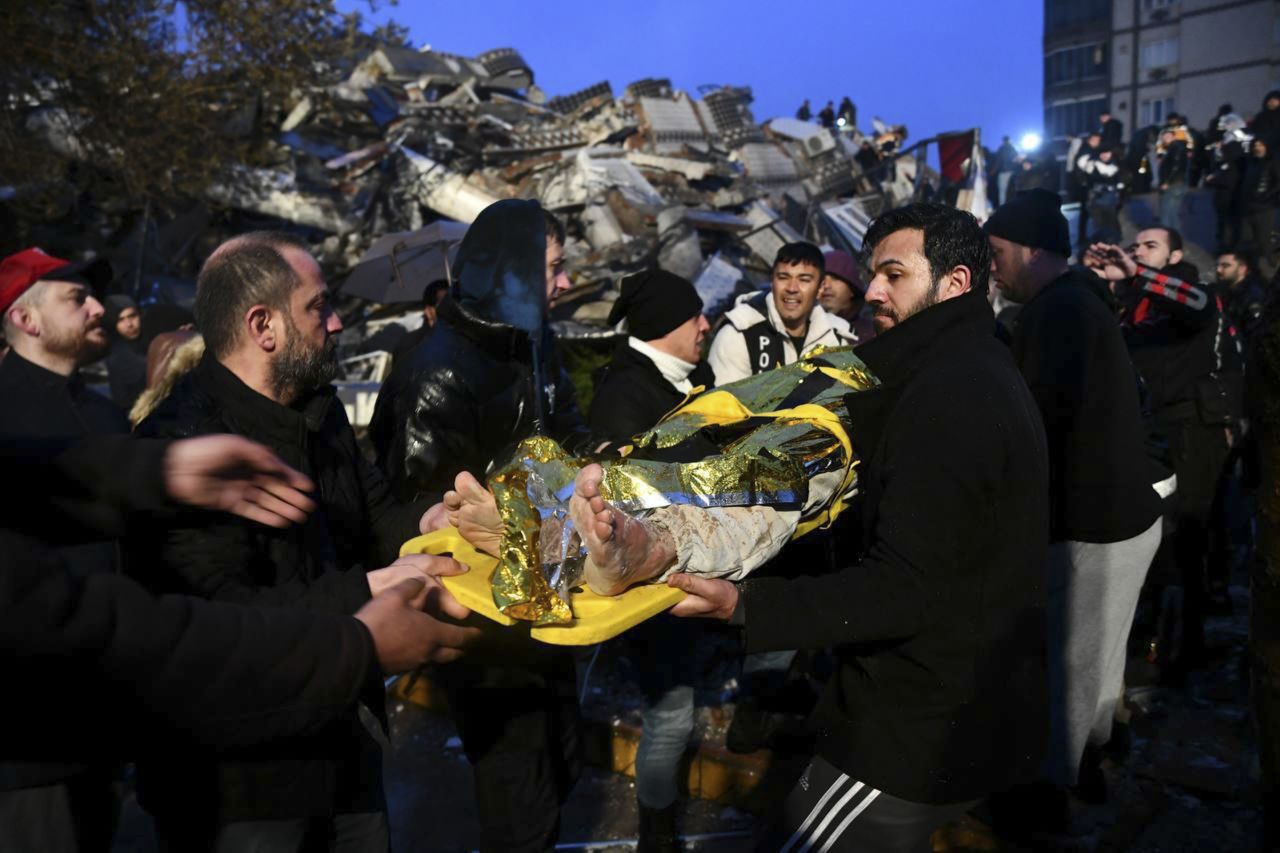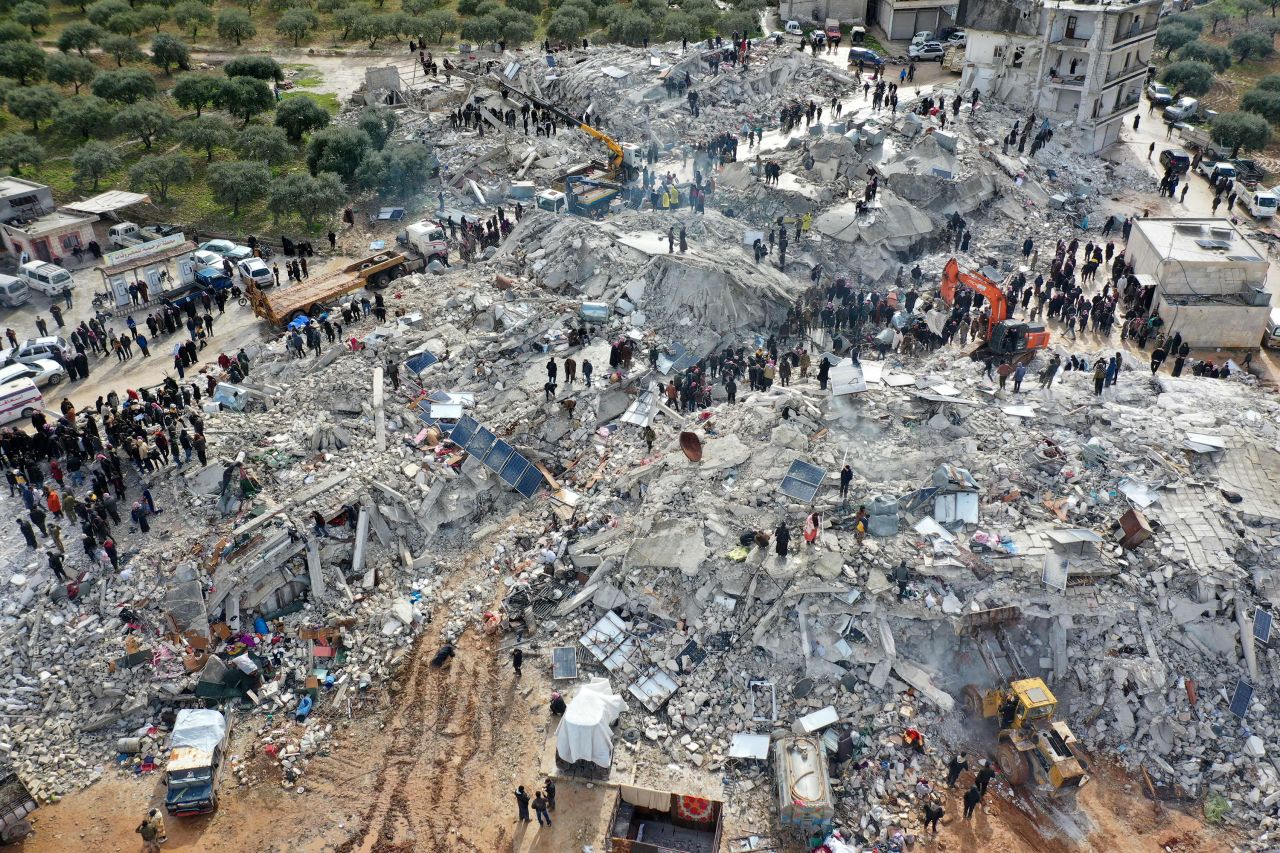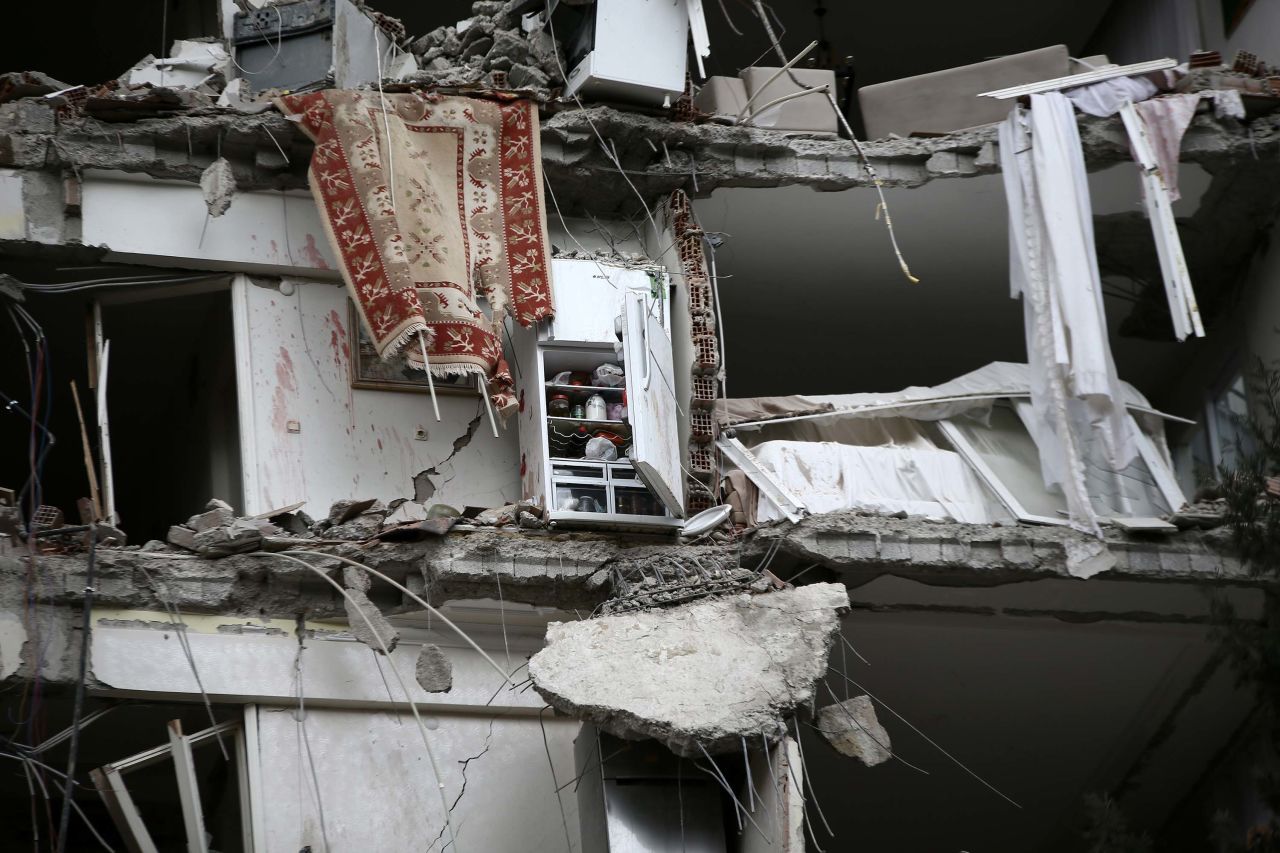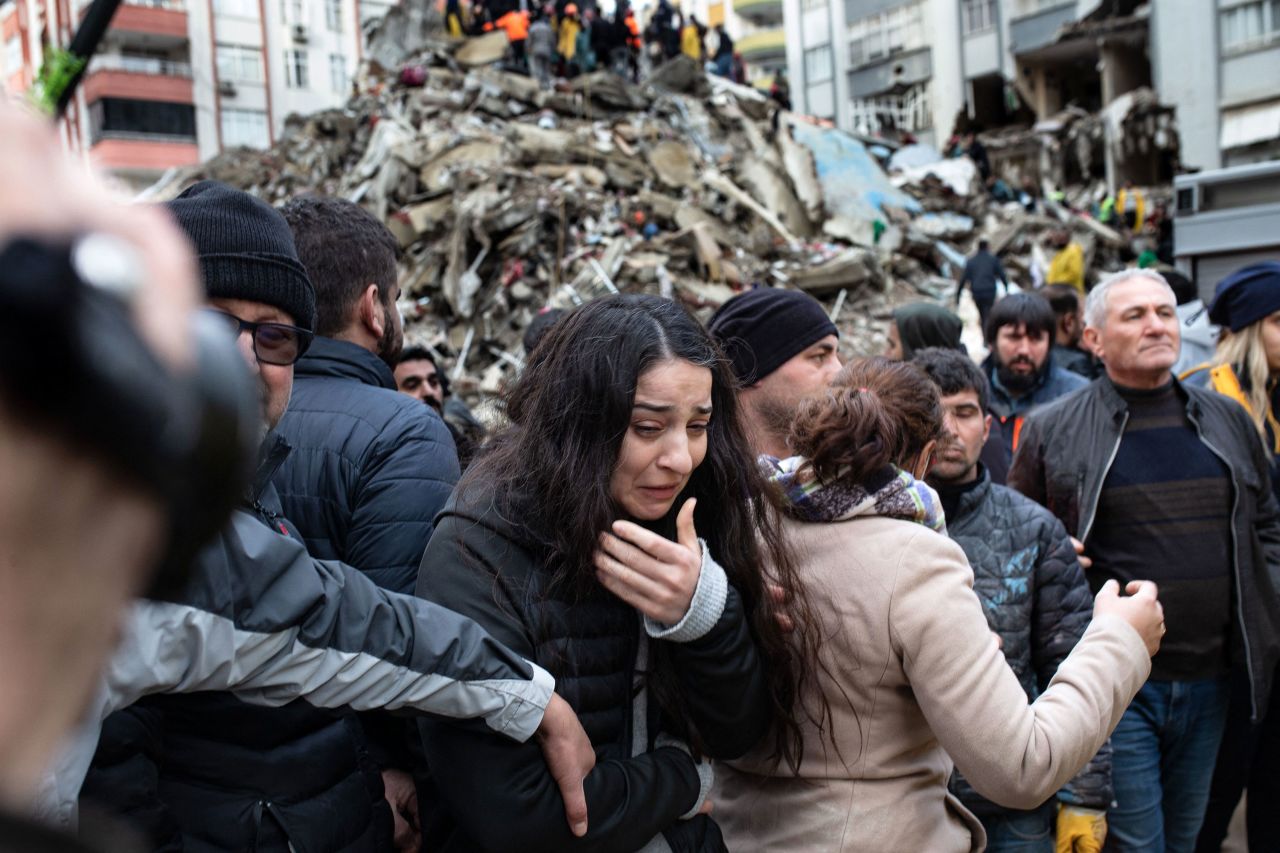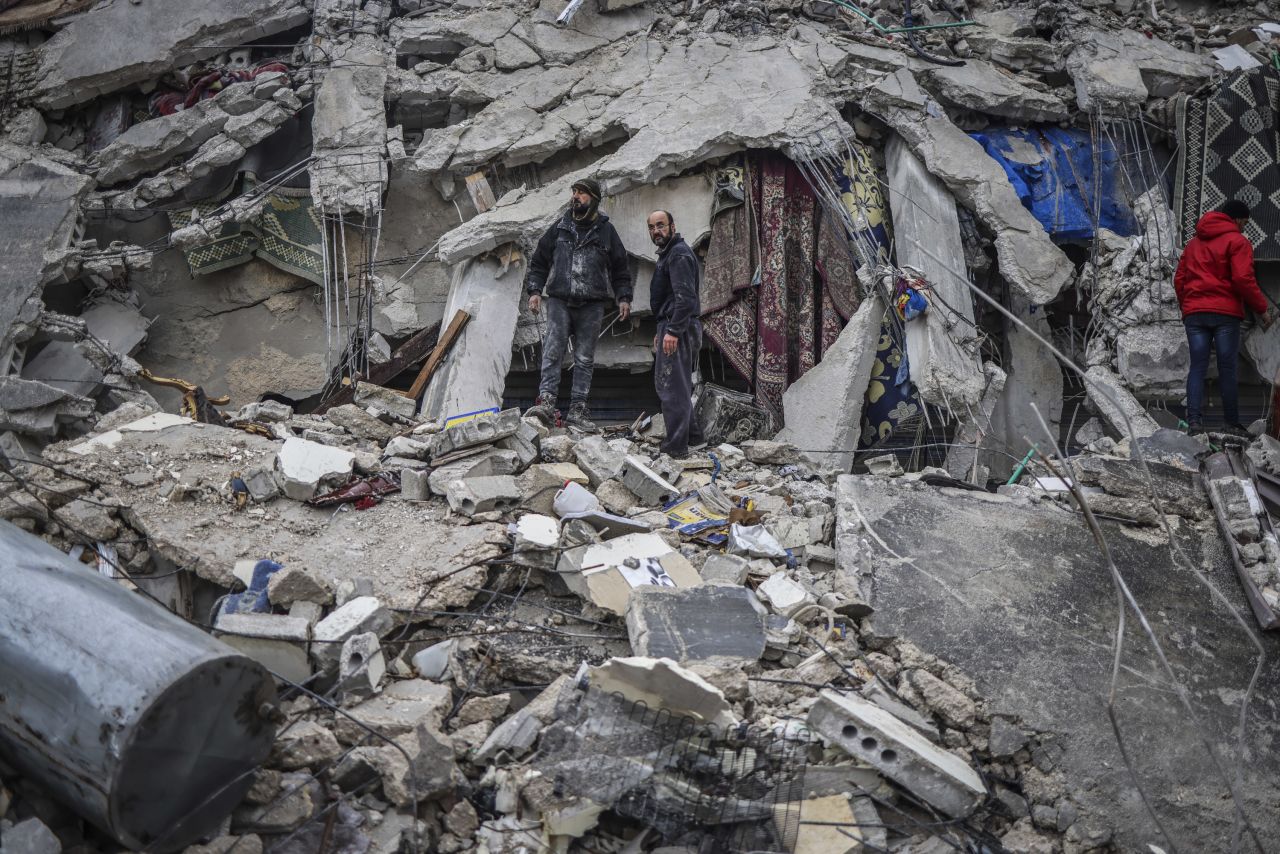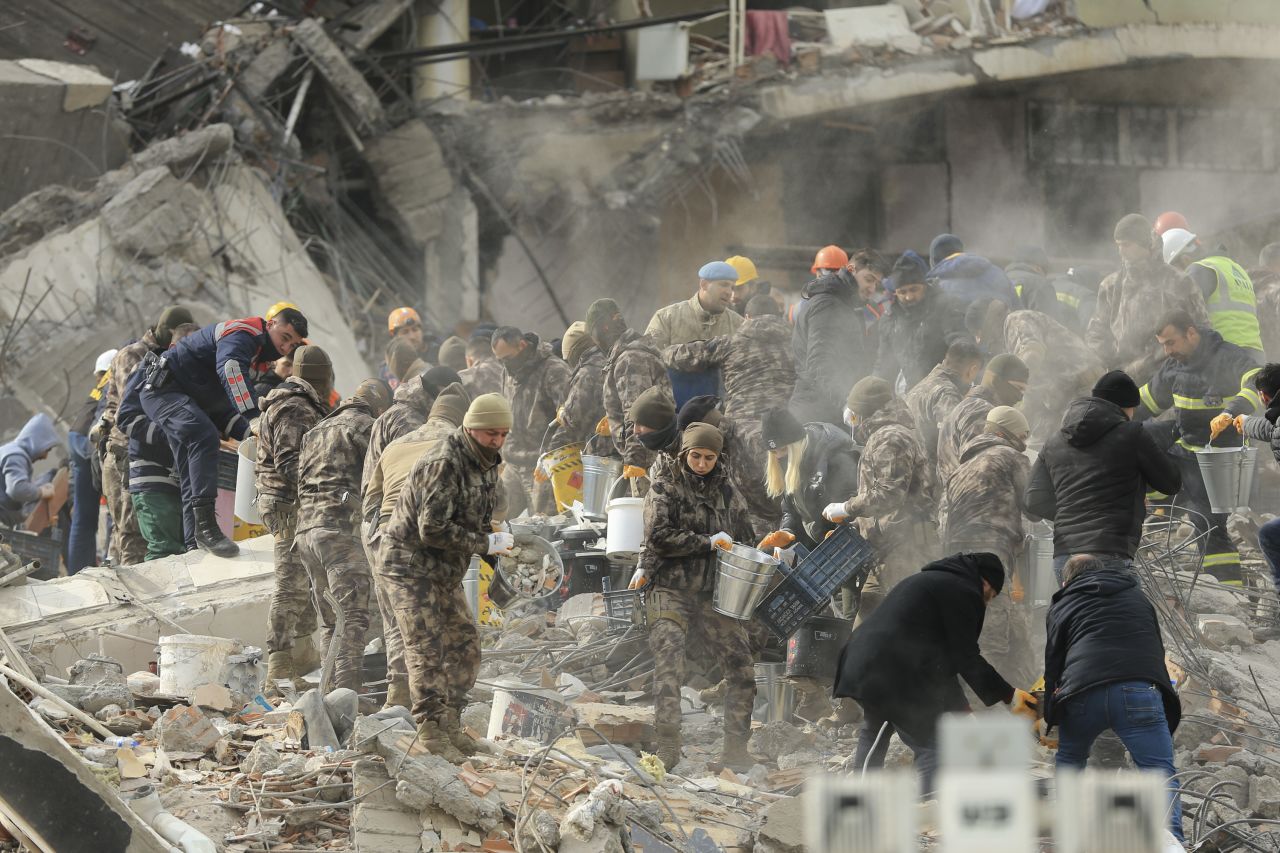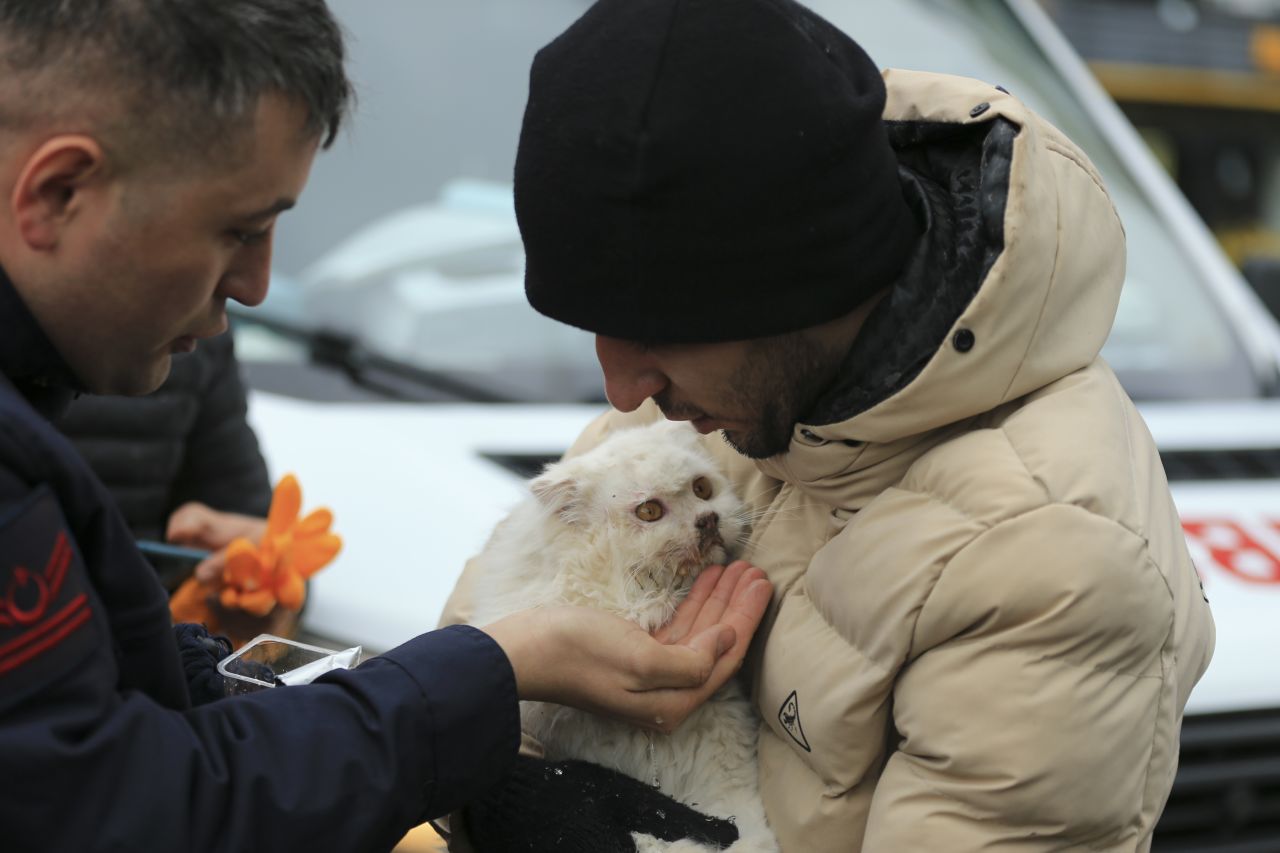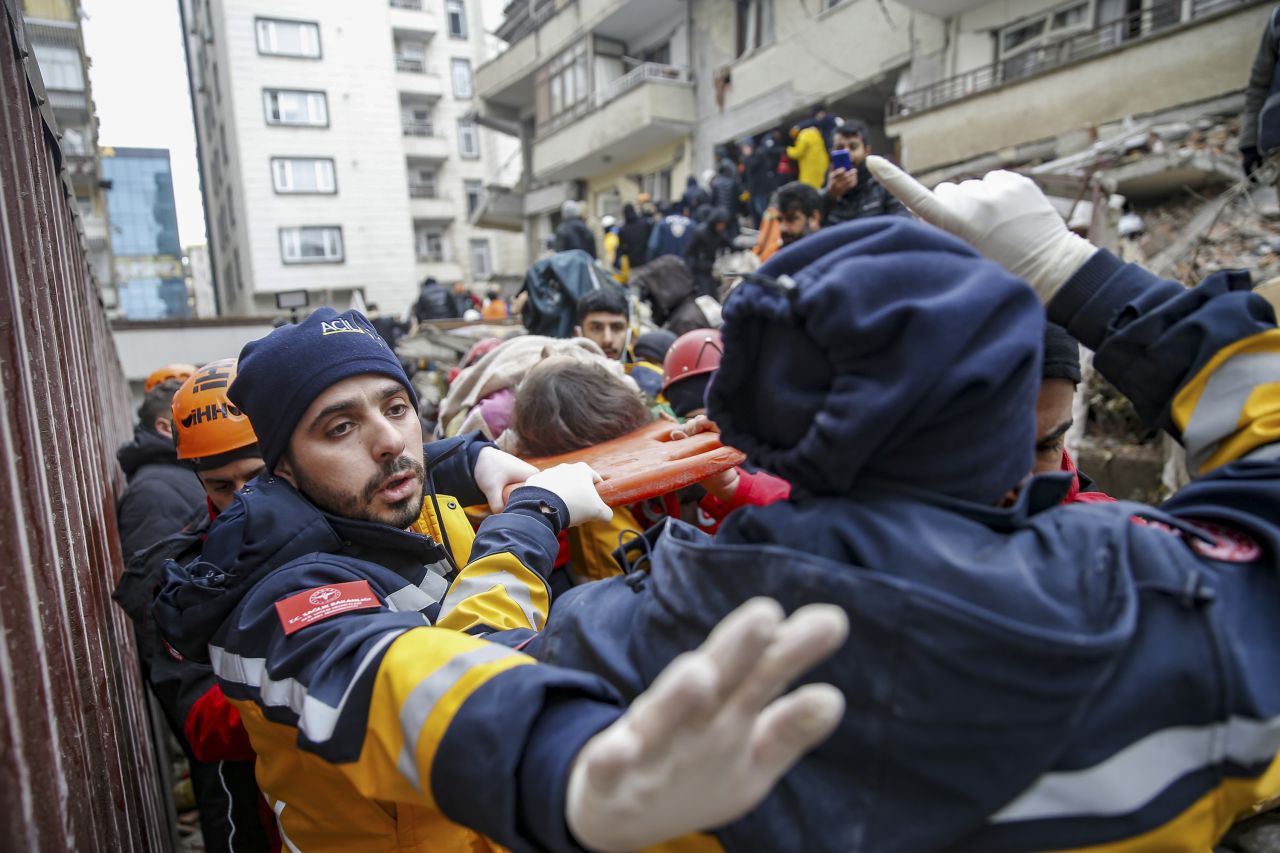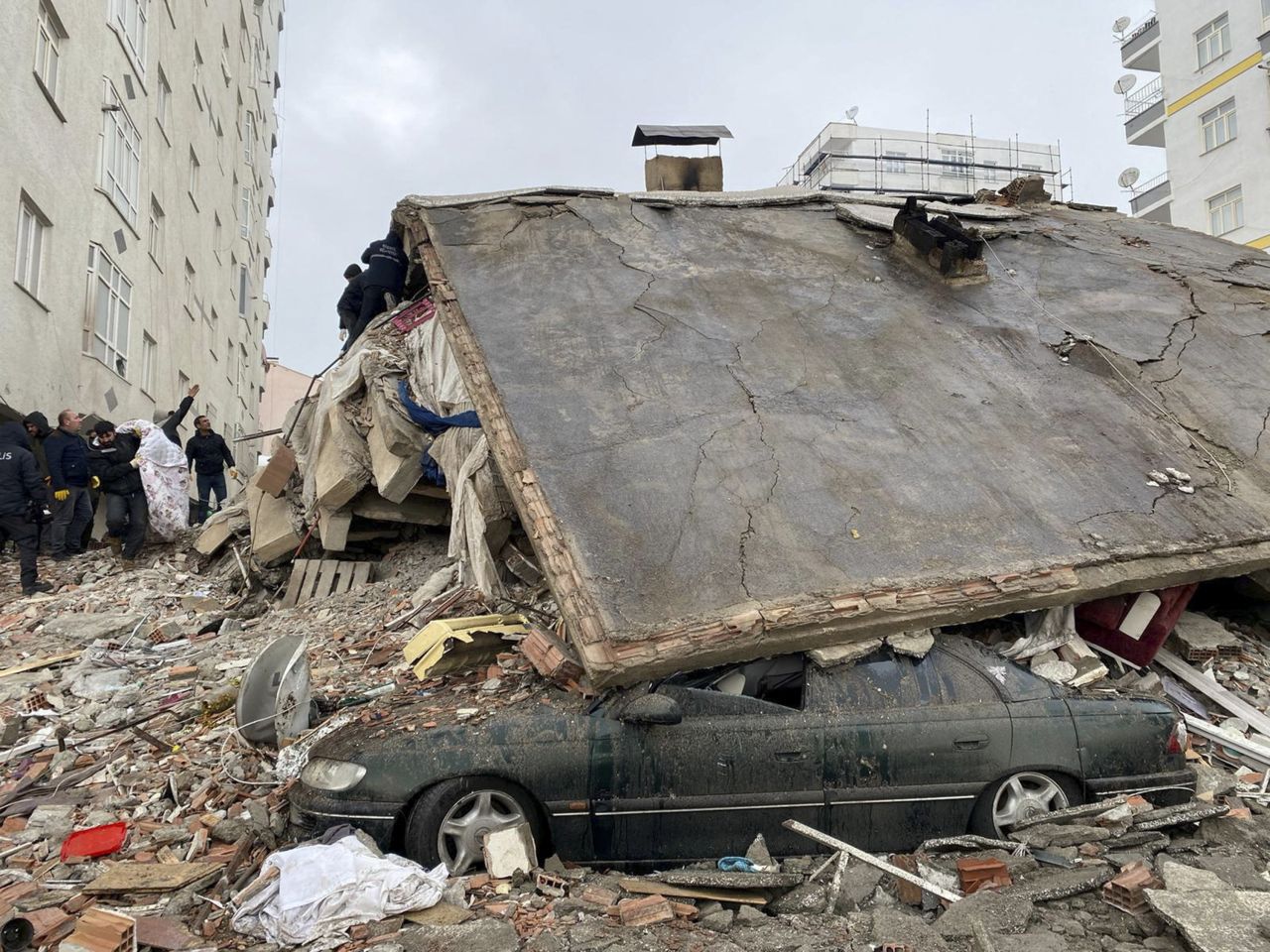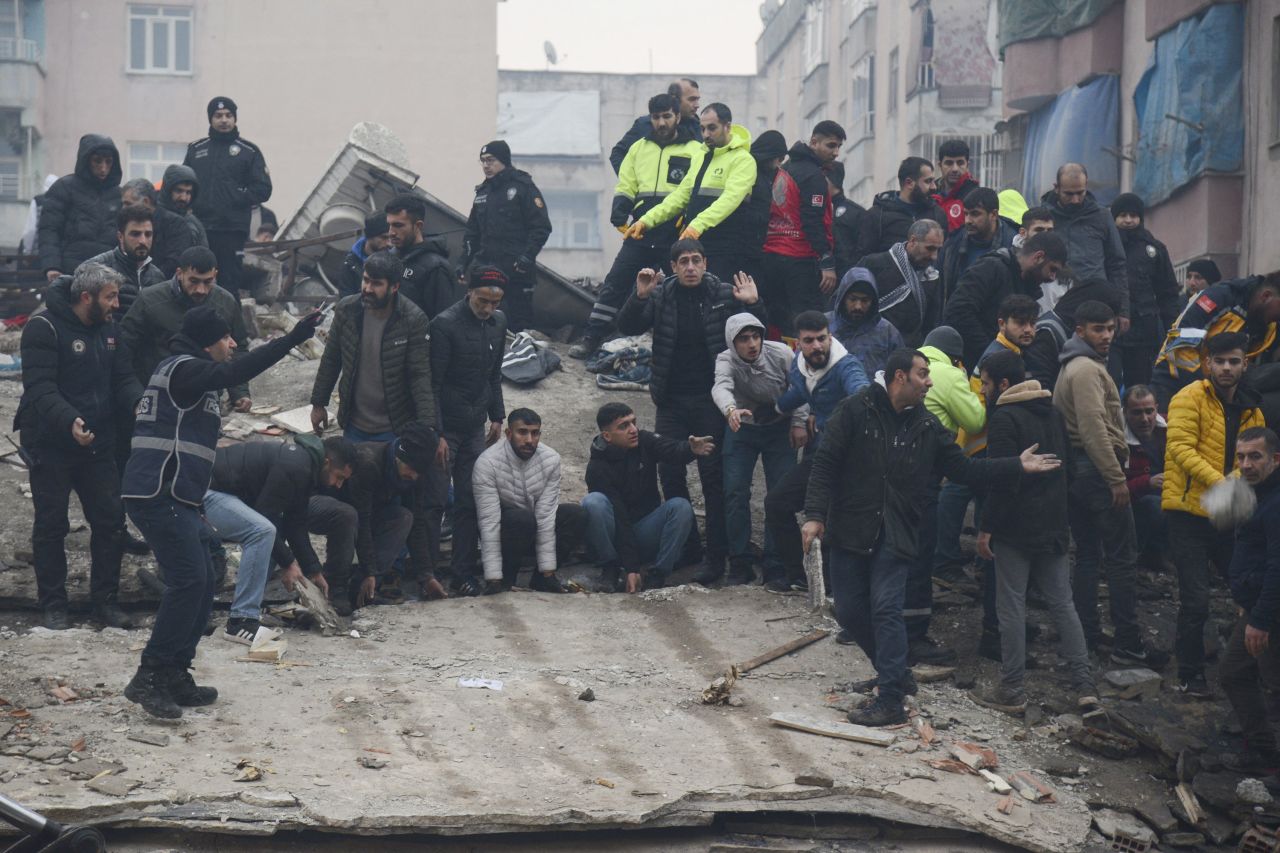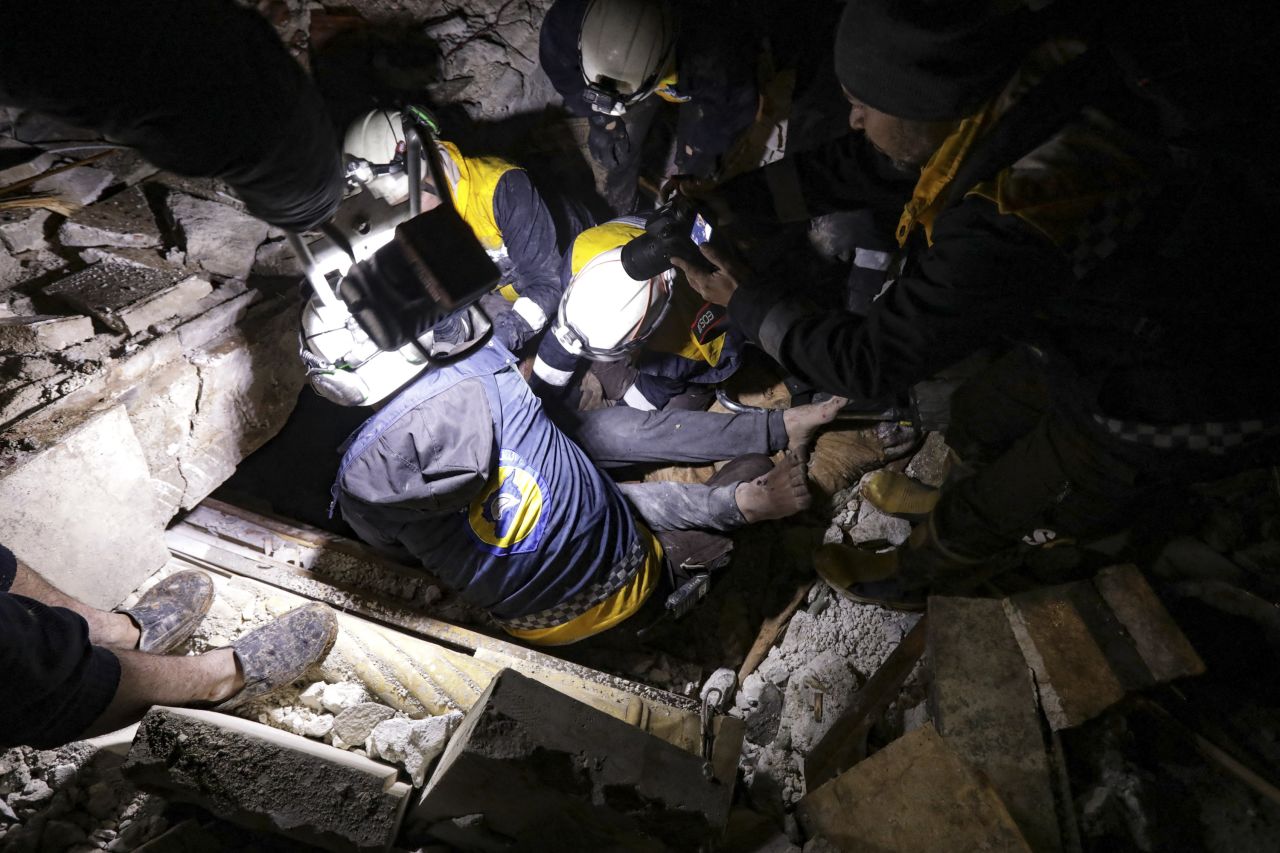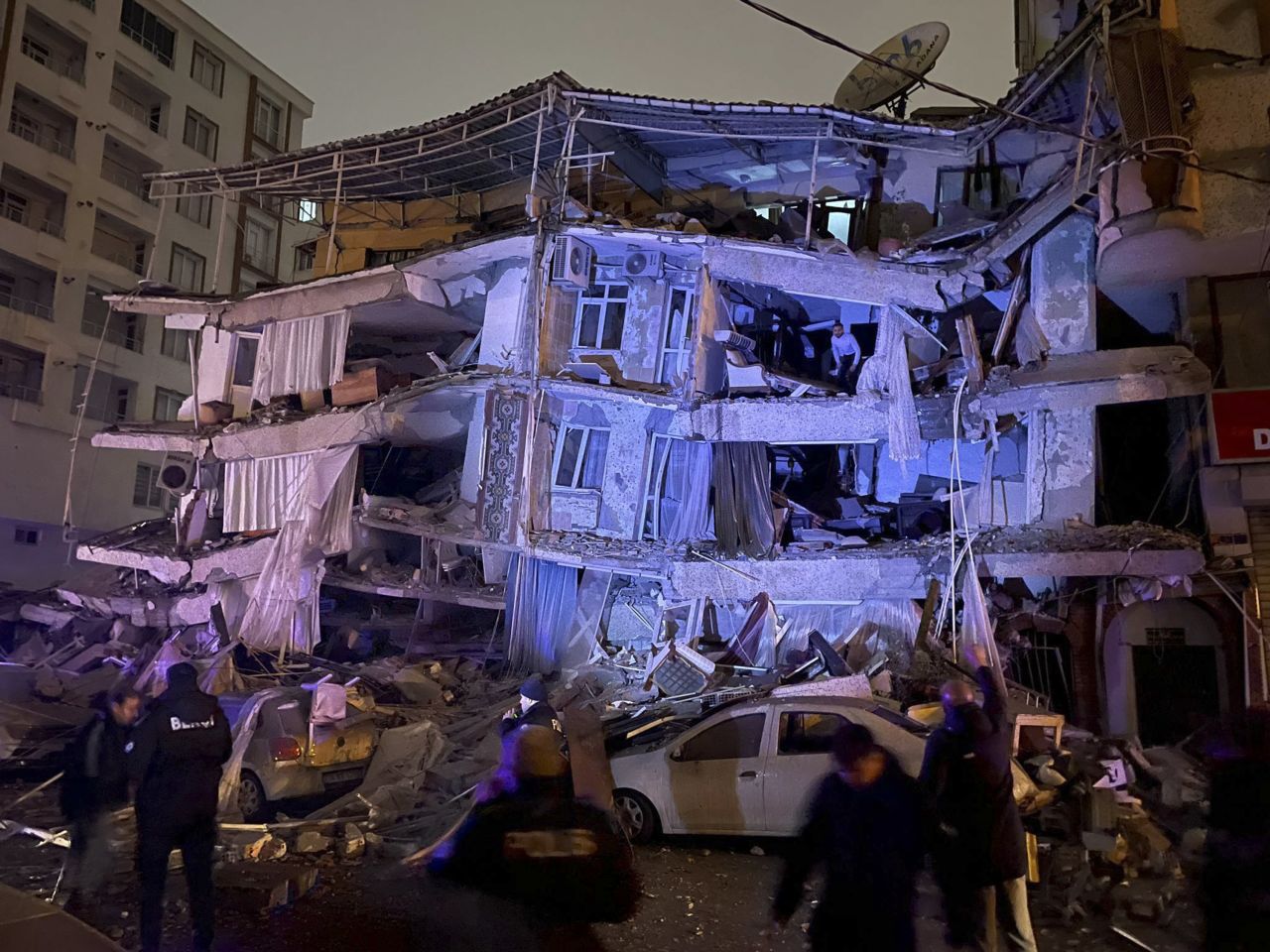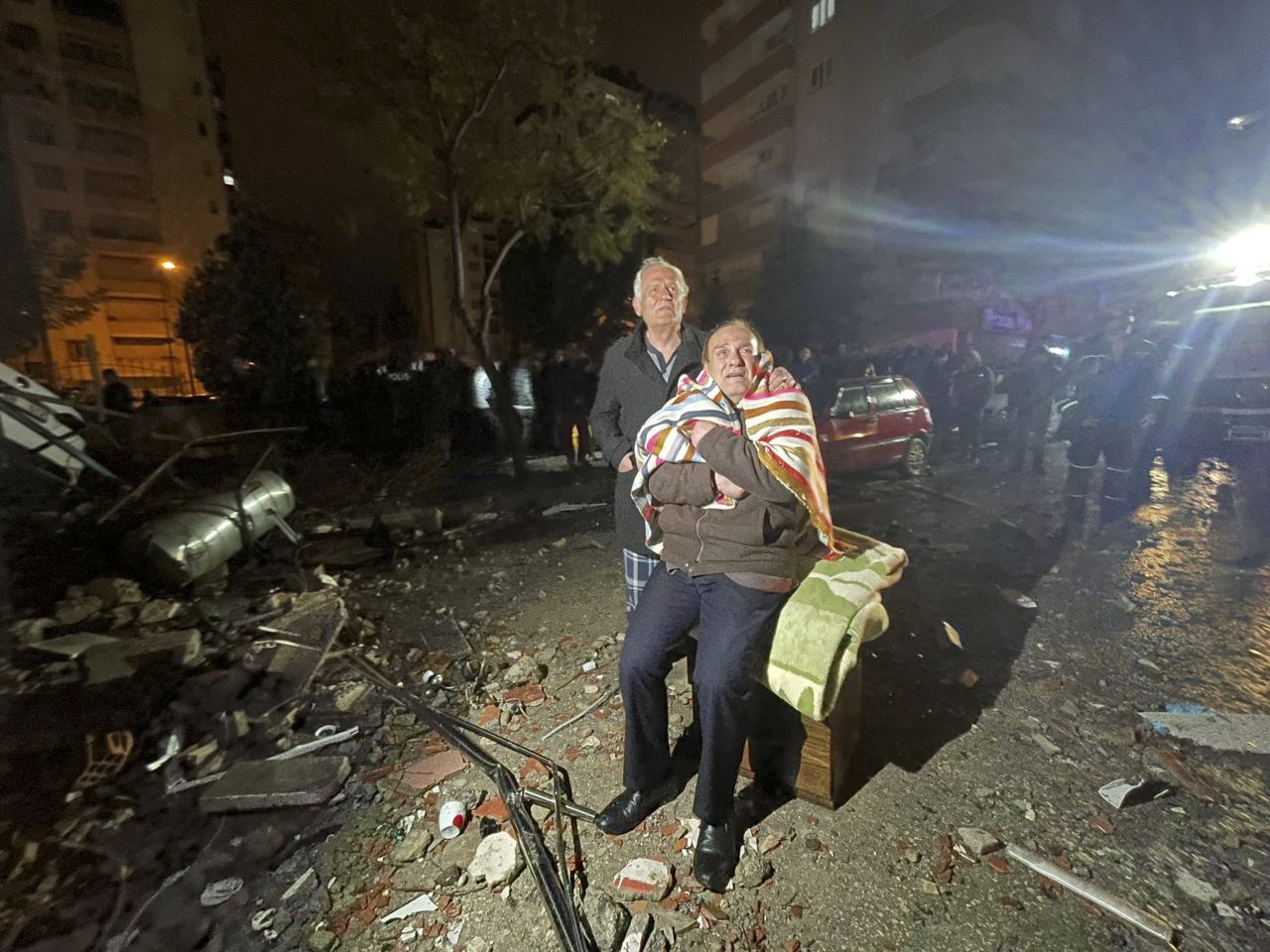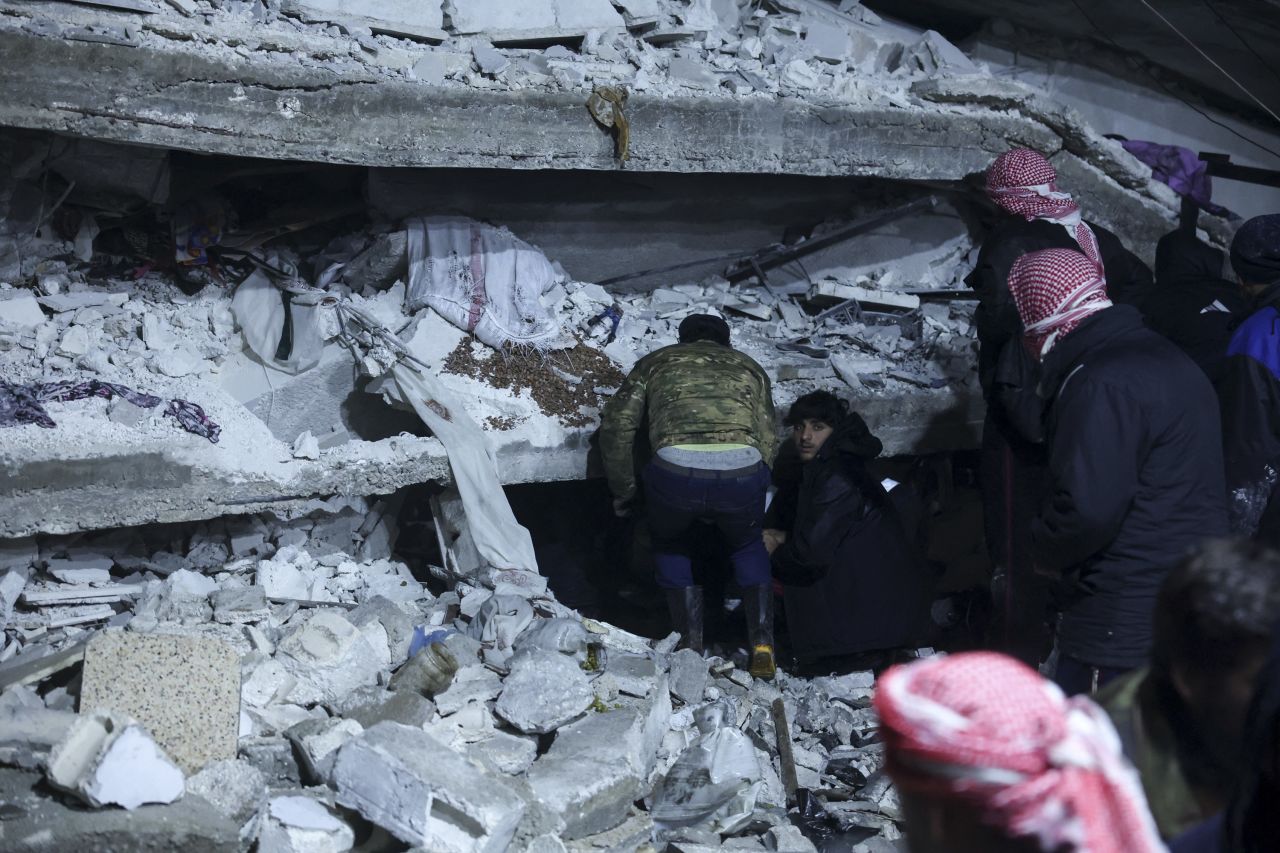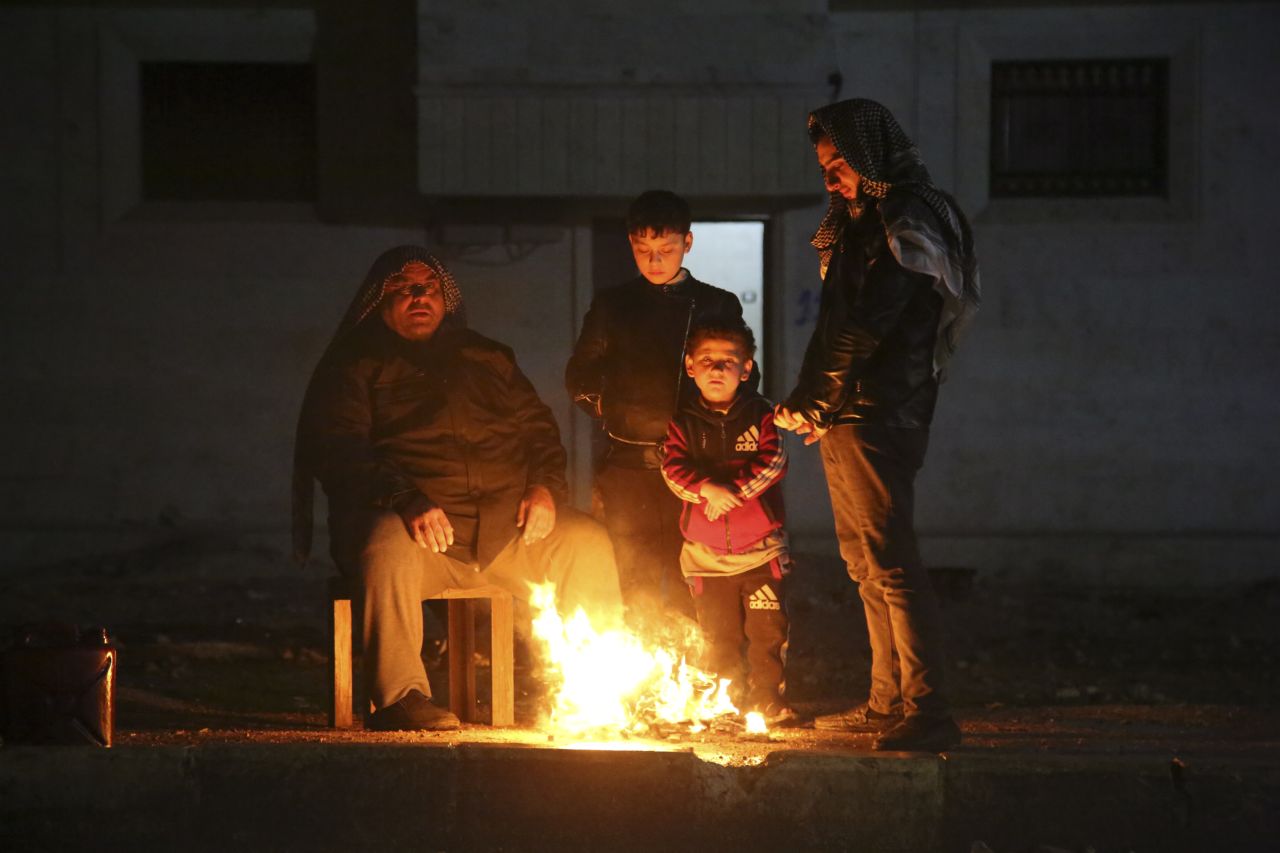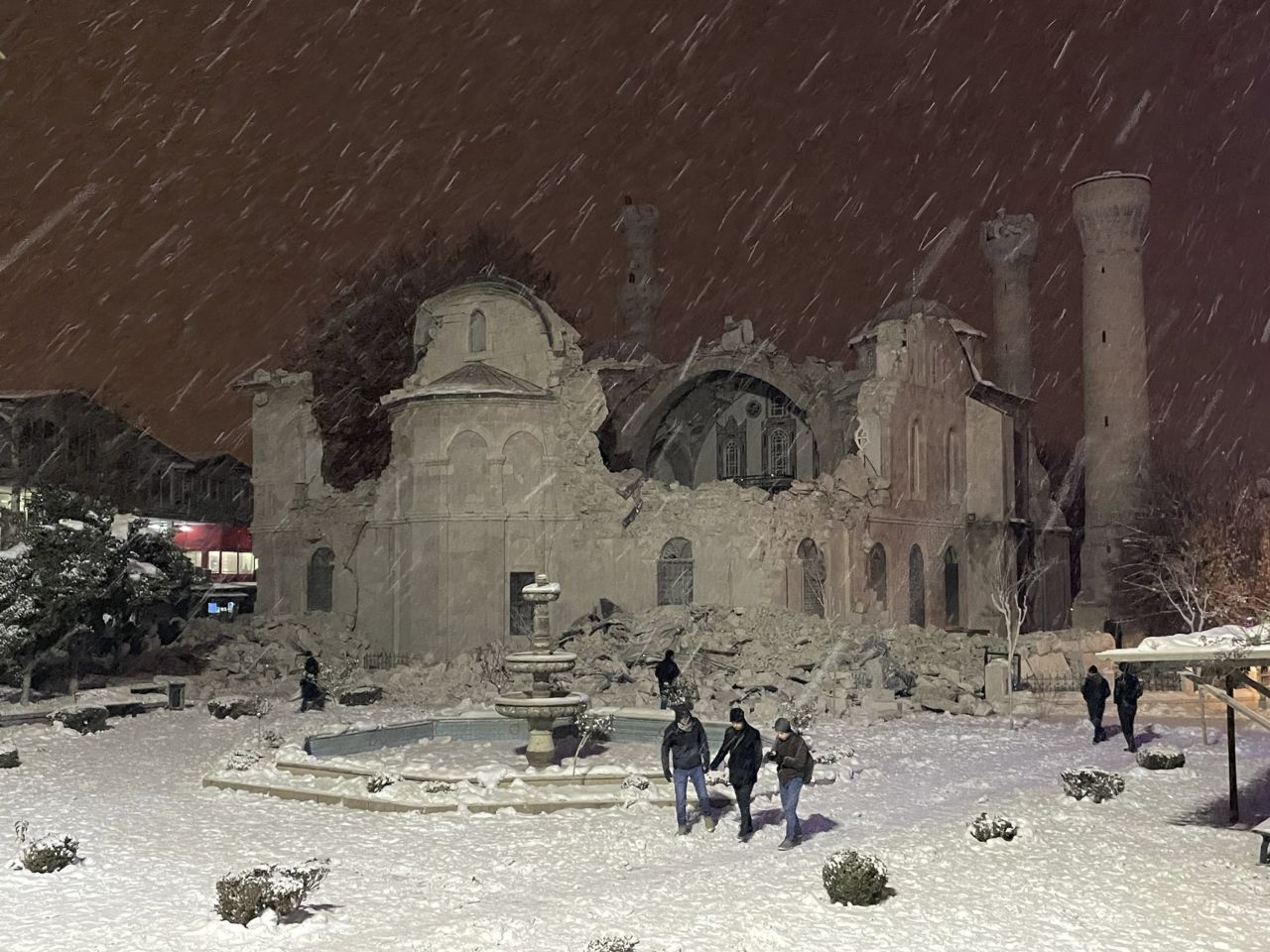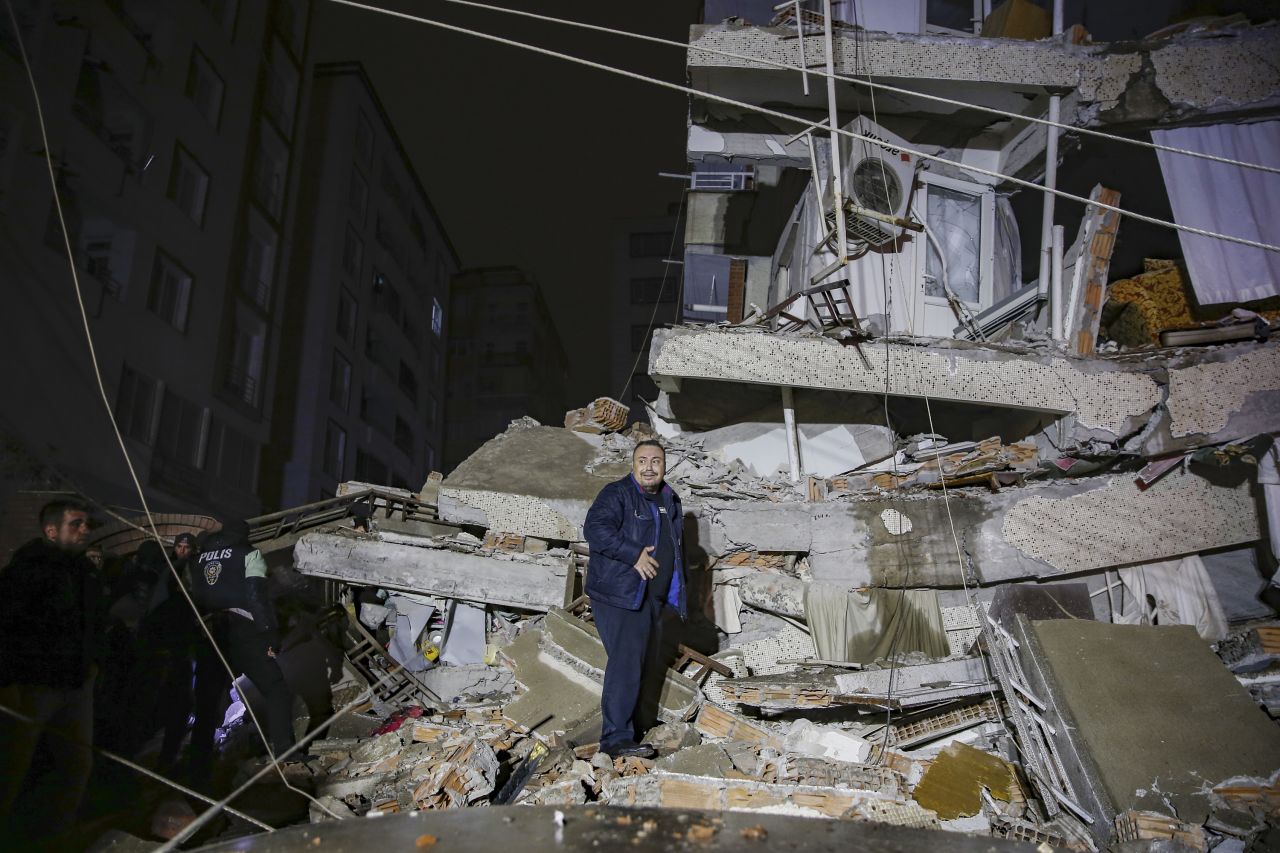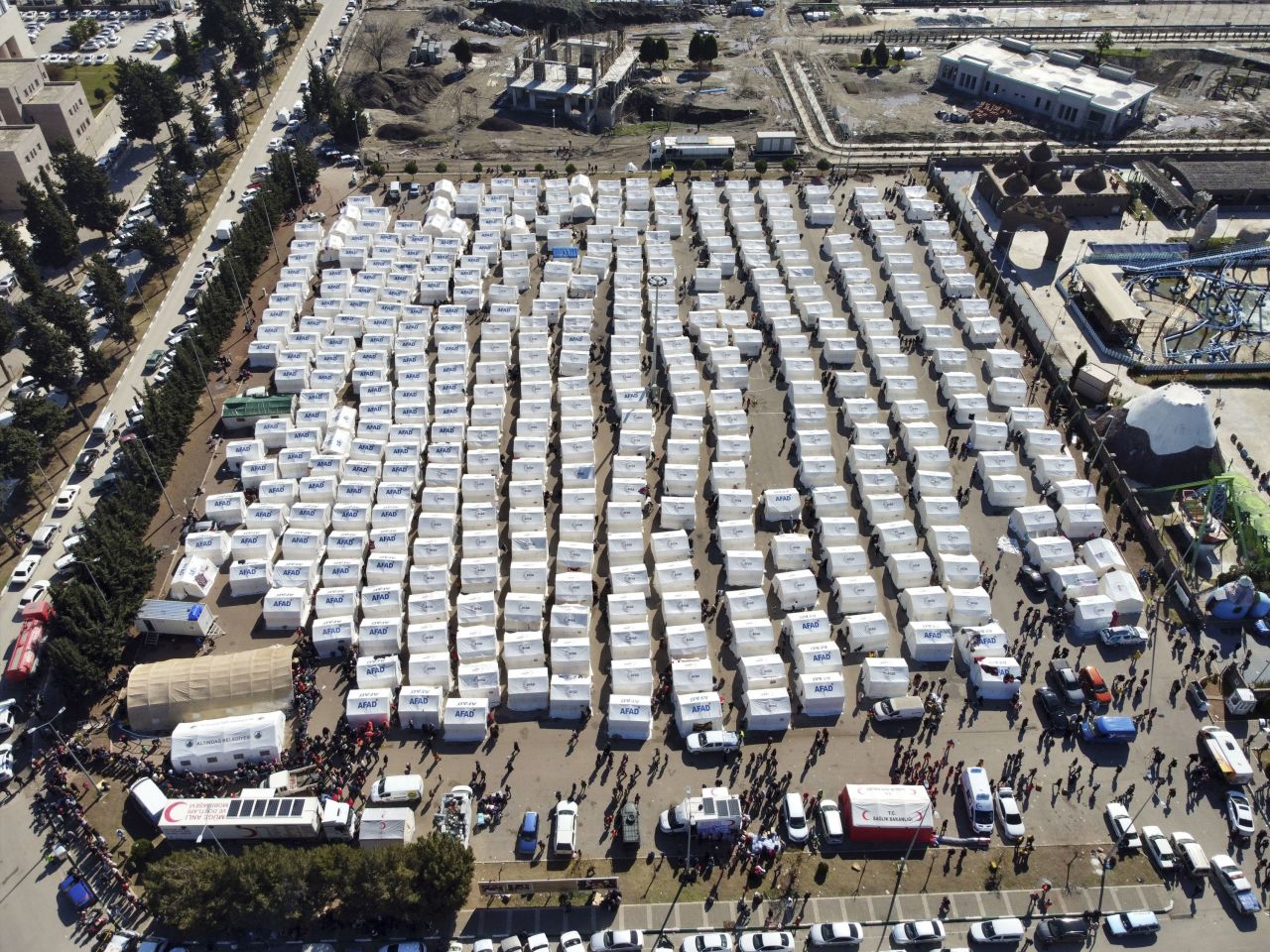 In photos: Deadly quake strikes Turkey and Syria
In northwest Syria, where the UN says more than 4.1 million people already depend on humanitarian aid, a political and military standoff between Assad and opposition forces is only expected to stifle international assistance.
"There is likely to be less international assistance provided to opposition areas because that is additionally complicated," Lister told CNN. "It's not an area controlled by a sovereign government and makes it difficult for aid operators."
Already, UN aid to the region has been disrupted due to damage inflicted on roads by the earthquake, the UN has said. The damaged Bab al-Hawa crossing is the only humanitarian aid corridor between Turkey and Syria.
"We are exploring all avenues to reach people in need and conducting assessments on feasibility," Madevi Sun-Suon, a spokesperson for the UN Office for the Coordination of Humanitarian Assistance (OCHA), told CNN on Tuesday. "We do have aid but this road issue is a big challenge as of now."
Majzoub said residents of the northwest "live in appalling conditions, with little access to adequate shelter, water, sanitation, and healthcare, due to the Syrian government's denial and obstruction of access to essential services."
The rebel-held region is also grappling with a harsh winter and deadly cholera outbreak.
"They depend entirely on humanitarian aid facilitated by the UN cross-border mechanism from Turkey, which allows the UN and its partners to provide aid without the authorization of the Syrian government," she said.
A man who evacuated his home warms up next to a fire in the aftermath of the earthquake, in Aleppo, Syria, February 8, 2023.Firas Makdesi/Reuters
Exploiting the earthquake
The Syrian regime has also used the opportunity to call for sanctions against it to be lifted. Its UN envoy Sabbagh said on Tuesday that planes refused to land at Syrian airports because of American and European sanctions. "So even those countries who want to send humanitarian assistance, they cannot use the airplane cargo because of the sanctions," he said in New York.
The Damascus-based Syrian Arab Red Crescent made a similar appeal on Tuesday, adding that it was ready to deliver aid into rebel-held areas.
In November, a UN-appointed human rights expert called for the immediate lifting of unilateral sanctions against Syria, saying they are exacerbating the destruction and trauma suffered by ordinary citizens there.
The US has, however, ruled out changing its position on the regime.
"It would be quite ironic, if not even counterproductive, for us to reach out to a government that has brutalized its people over the course of a dozen years now – gassing them, slaughtering them, being responsible for much of the suffering that they have endured," US State Department spokesperson Ned Price told a media briefing on Monday.
Some analysts agree that the regime could exploit the tragedy for its own benefit.
"It's a very convenient time for the regime to be making that argument because if sanctions were dropped, the ramifications of the much broader geopolitical situation would be game changing," said Lister.
Additional reporting by CNN's Chris Liakos
The digest
Iran reveals an underground air force base
Iran on Tuesday revealed an underground air force base called "Eagle 44," the first in the country large enough to house fighter jets, the official IRNA news said. The "Eagle 44" base is capable of storing and operating fighter jets and drones, IRNA said. The report did not elaborate on the location of the base.
Background: In May, Iran's army gave details about another underground base, which houses drones, constructed as the country seeks to protect military assets from potential air strikes by regional arch foe Israel.
Why it matters: The announcement comes less than 10 days after a drone attack on a military plant in Iran's central city of Isfahan that US media outlets attributed to Israel. IRNA said the new underground base was one of the country's most important air force bases, built deep underground, housing fighters equipped with long-range cruise missiles.
Swedish PM ready to restart talks with Turkey when Ankara is
Swedish Prime Minister Ulf Kristersson said on Tuesday he was ready to restart stalled negotiations over Sweden's application to join NATO as soon as Turkey was, Reuters reported.
Background: Finland and Sweden sought NATO membership shortly after Russia's invasion of Ukraine last year, and while most member states have ratified the applications, Turkey has yet to give its approval in what must be a unanimous process. Turkey last week said it looks positively on Finland's application, but does not support Sweden's, even though the two Nordic neighbors are seeking to join at the same time.
Why it matters: The three nations last year reached an agreement on a way forward, but Ankara suspended talks last month as tensions rose following protests in Stockholm, where a far-right politician burned a copy of the Quran. Turkey goes to elections in May.
Qatari, Bahraini foreign ministers discuss launching talks to end unresolved issues
Bahrain's foreign minister met with his Qatari counterpart in Saudi Arabia's capital Riyadh on Tuesday to discuss mechanisms to launch talks on unresolved issues between the two countries, Bahrain's state news agency reported.
Background: Saudi Arabia, the UAE, Bahrain and Egypt ended a three-year political and economic boycott of Qatar in January 2021. But since then there have been no bilateral discussions between Doha and Manama to resolve remaining differences. All but Bahrain restored travel and trade links in 2021.
Why it matters: The move comes amid an apparent thaw in relations. Bahrain's crown prince spoke with Qatar's emir in a phone call last month, in a sign the two Gulf states could move towards repairing relations two years after the Arab boycott was lifted. The conversation came after the Qatari emir and Bahrain's king attended a small Arab summit hosted by the UAE's president in Abu Dhabi.
What's trending
Egypt and Saudi Arabia: #We_are_all_AlMosahf
Muslim Twitter users are fuming that a hugely popular Twitter account has been suspended.
AlMosahf (The Quran), an account that tweeted snippets from the Islamic holy book, had more than 13 million followers before Twitter took action against it.
An Arabic hashtag showing solidarity with the account was trending in Saudi Arabia and Egypt.
Many users saw it as an attempt to silence Muslims, and called on Twitter and its owner Elon Musk to reconsider the decision.
One user addressed Musk, saying: "I don't think it violated the Twitter rules because its tweets are quoted from the Holy Quran. We demand the lifting of the suspension of this account."
Not all users were upset with the suspension. Some decried the account's use of incomplete Quranic verses that they said are taken out of context and thus change the meaning of the text.
The account owner appears to run sister accounts in English, French and German, on which it posts translations of Quranic verses. Another sister account that shows Quranic videos has been campaigning for the original account to be unblocked.